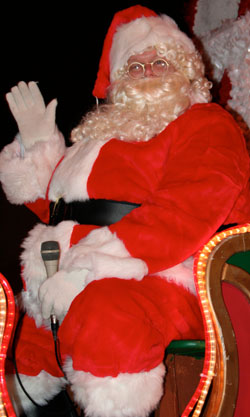 The big red-suited gentleman will be brunching at Tim Hortons on Farwell Terrace this Sunday from 10:30 a.m. to 2 p.m.
Santa is hoping to see as many of his young fans as he can that day.
Children are welcome to come and tell him their special wishes, sip on some free hot chocolate or even have their picture taken with Santa.
The photos are by donation with all proceeds going to the Tim Hortons Children's Foundation.
Children's escorts may want to partake of some of the new Christmas donuts while the children enjoy their time with Santa Claus.
There are six new varieties of Christmas donuts available at participating Tim Hortons for a limited time.
On Sunday, December 16 Santa will be dropping by the Great Northern Road Tim Hortons for another brunch date, also from 10:30 a.m. to 2 p.m.