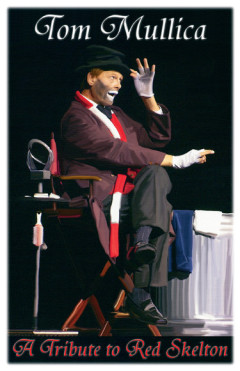 SooToday.com is giving away tickets to "Good Night and May God Bless: The Red Skelton Tribute" show happening on Tuesday, April 1 and Wednesday, April 2, 2014.
The tribute will take place at St Mary's College beginning at 7 p.m.
Five pairs of tickets will be given away.
Red Skelton (July 18, 1913 – September 17, 1997) was an American entertainer best known for being a national radio and television comedian between the 1930s and 1970s, and host of the long-running television program The Red Skelton Show.

(What a chance for the younger generation to see why the grandparents still love Red. Make it a date night.)

A portion of the ticket sales will be donated to the local soup kitchen.

The event sold out last year, so enter now for a chance to win!
All you have to do is email us at info@sootoday.com with the subject line "Red Skelton Give-Away" and answer this question:
What would Red always say to end his t.v. show?

Be sure to add your phone number and enter before 9 p.m. on Thursday, March 27.
The winners will be announced Friday, March 28.
HINT: For more information on the event, check out the website borderlineevents.com.