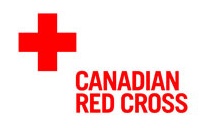 NEWS RELEASE
CANADIAN RED CROSS
*************************
SAULT STE. MARIE - February is Heart Month and the Canadian Red Cross would like to take this opportunity to remind Canadians about the importance of their heart health.
Cardiovascular diseases, including heart disease, are the leading cause of death in Canada.
Many such diseases can be prevented through a lifestyle that includes regular physical activity, a balanced diet, giving up smoking and maintaining a healthy body weight.
While it is advisable for everyone to take stock of their heart health, it is equally important to realize that medical emergencies such as heart attacks can and do occur every day.
Being prepared to respond in the event of an emergency could be vital to a victim's survival.
The Red Cross First Aid program offers comprehensive training that teaches essential life-saving skills using a hands-on approach and steps that are easy to learn, retain, and perform.
"Red Cross CPR and First Aid courses teach people to recognize the signs of a heart attack and how to act quickly and effectively in an emergency situation," says Christina Bruno, first aid coordinator.
"If you see someone experiencing chest pain, nausea, or difficulty breathing, they could be having a heart attack."
It is now easier than ever to perform CPR and potentially save a life.
Following research and new international guidelines released in 2010, the Canadian Red Cross adapted these guidelines and launched a revised CPR and First Aid program in 2011.
In most Canadian cities, the average ambulance response time is more than eight minutes.
Permanent brain damage can occur four to six minutes after breathing stops.
Effective bystander CPR, provided immediately after cardiac arrest, can double a victim's chance of survival.
"Knowing what to do in those critical minutes can save a life. Knowing how to help a victim of cardiac arrest could mean the difference between full recovery and permanent disability or even death," Christina explains.
The Canadian Red Cross will be hosting a Valentine exclusive CPR course to offer training on matters of the heart on February 13, 2014 at 4:30 p.m.
For $60 you will receive your CPR certification, refreshments, and for those singles in the crowd, a chance to mingle.
They will also be celebrating Valentine's Day at Cambrian Nissan to support the 19th Annual Northern Raffle on February 14, 2014.
Tickets are $10 each and can be that perfect gift for that special someone this Valentine's Day.
For over 60 years, the Canadian Red Cross has been a leader in First Aid and CPR training.
Over 600,000 Canadians receive training each year, gaining the knowledge, confidence and skills to deal with emergency situations and prevent injuries.
For information on First Aid, CPR or Automated External Defibrillator (AED) courses in your area, visit
www.redcross.ca/firstaid
, or call 705-759-4547.
*************************