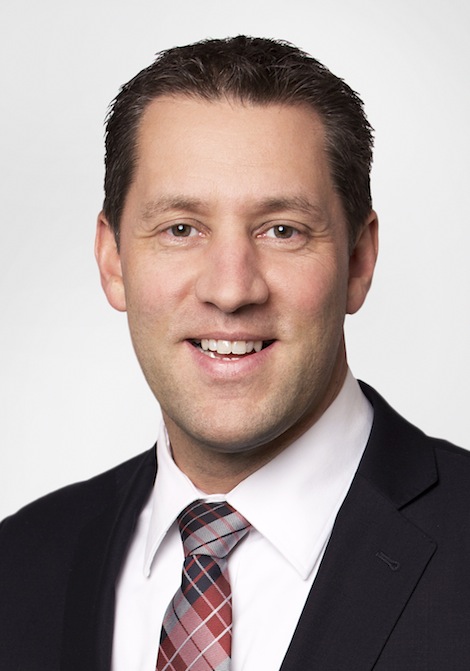 Sault Ste. Marie MPP David Orazietti has told SooToday.com he is both surprised and concerned about the Ontario NDP's unwillingness to support Premier Kathleen Wynne's minority Liberal government's budget, which has led Wynne to call an election for June 12.
At the same time, Orazietti said "I and my campaign team are prepared to fight this election."
"For the past three months the premier had been asking to meet with her (NDP leader Andrea Horwath) and get her input, and she didn't provide it," Orazietti said.
"I think it really speaks to the lack of willingness and cooperation (from Horwath) to make the minority parliament work."
The budget has been described by some political commentators as an "NDP-friendly" budget, much like the one introduced by the Liberals and passed with NDP support in 2013.
Not this time.
"I am surprised that the NDP is putting at risk important investments and initiatives that would benefit the people of Ontario and the people of Sault Ste. Marie by forcing an unnecessary election."
"I think that's irresponsible," Orazietti said.
"I'm concerned because the priorities we believe are foundational pieces to the budget are elements the NDP should be strongly supporting, they are elements that they have repeatedly discussed as priorities, and we ensured these were contained in our budget."
Orazietti said those elements include the proposed Ontario Retirement Pension Plan initiative, infrastructure funding, money for four-laning of highways (including Highway 17), Ring of Fire support, funding for personal support workers and early childhood care workers, and enhancements for seniors home care.
"All of those things, we believed, would be initiatives the NDP would support. Yet they've chosen not to."
Orazietti said the mayors of Thunder Bay and Sudbury were both enthusiastic about the proposed budget because of Ring of Fire support and infrastructure spending.
Debbie Amaroso, mayor of Sault Ste. Marie, also told SooToday.com Friday that she was pleased with the budget's provision for infrastructure spending and Highway 17 four-laning.
Orazietti also said labour leaders such as Sid Ryan, Ontario Federation of Labour president, and Fred Hahn, CUPE Ontario president, mentioned that the budget was worthy of support.
Orazietti's NDP opponent in Sault Ste. Marie in this campaign will be Celia Ross.
Responding to criticism made by Ross earlier Friday in regards to the Liberals deficit budget, Orazietti said "the NDP never ran a single balanced budget in the province of Ontario…I know the point they make about how they have had balanced budgets in other provinces where the NDP has governed, but we're talking about Ontario with a complex economy and much larger population."
"The NDP never balanced a single budget (in Ontario)…I certainly do not trust the NDP when it comes to the economy," Orazietti said.
Orazietti said investments made by the Liberals in regards to Algoma Public Health at Sault College, Algoma University and other infrastructure investments were voted against by the New Democrats.
"That's been their track record, and our community of Sault Ste. Marie cannot afford to go back to a period when our community was ignored by the NDP," Orazietti said.