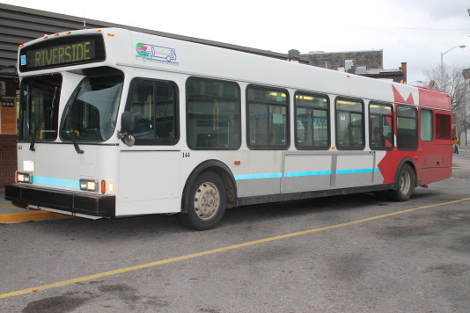 Sault Ste. Marie Transit Services wrote to let us know that from Wednesday to Friday this week, the outbound and inbound Riverside buses won't be servicing Queen Street East between Elizabeth Street and Shannon Road.
That's because Queen Street East will be closed from Lake Street to Shannon during that time due to sanitary sewer replacement work Pioneer Construction is doing just east of the Algoma University entrance.
During that time, outbound Riverside will use:
Queen to McGregor to Wellington to Shannon to Queen
Inbound Riverside will use:
Queen to Shannon to Wellington to McGregor to Queen
Algoma University will only be serviced by the Sault College Route.
Meanwhile, those looking to access Algoma U.'s main entrance will have to do so from the west side, while those accessing the other Queen Street entrance will need to come from the east.
If you have any questions about the bus route changes, call 705-759-5438.