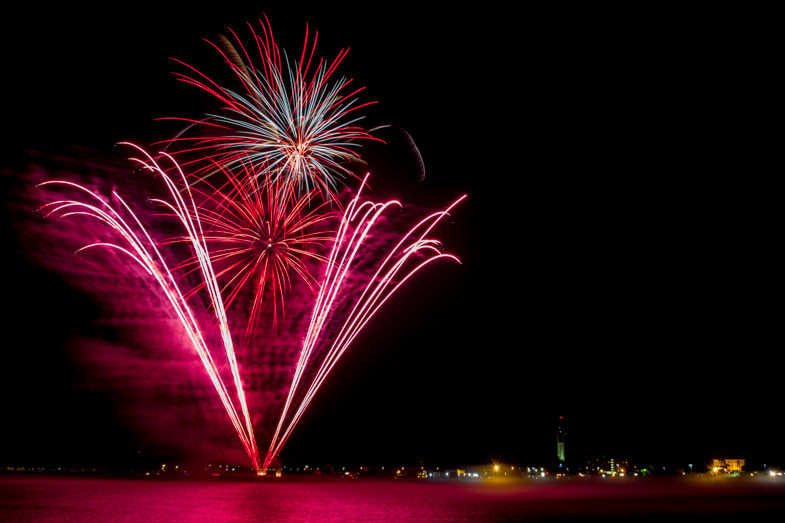 Despite often heavy rain, yesterday's Canada Day celebrations at the Roberta Bondar Pavilion saw thousands gather to enjoy food, refreshments, activities, and live entertainment.

Hosted by emcee Timothy Murphy, entertainment included that of The Royal Canadian legion, The Musical Comedy Guild, The Campfire Crew, Genevieve Andre, Ryan Seabrook, and James Case and the Aces.

Originally scheduled at dusk, the annual fireworks display was delayed until 10:30 p.m. when the rain broke briefly.

Other Canada Day celebrations took place at the Canal, the Canadian Bushplane Heritage Centre, the Sault Ste. Marie Museum, and the Ermatinger-Clergue National Historic Site's newly constructed Heritage Discovery Centre.

To read about these celebrations, please click here.
To see video highlights from the day, please click here.