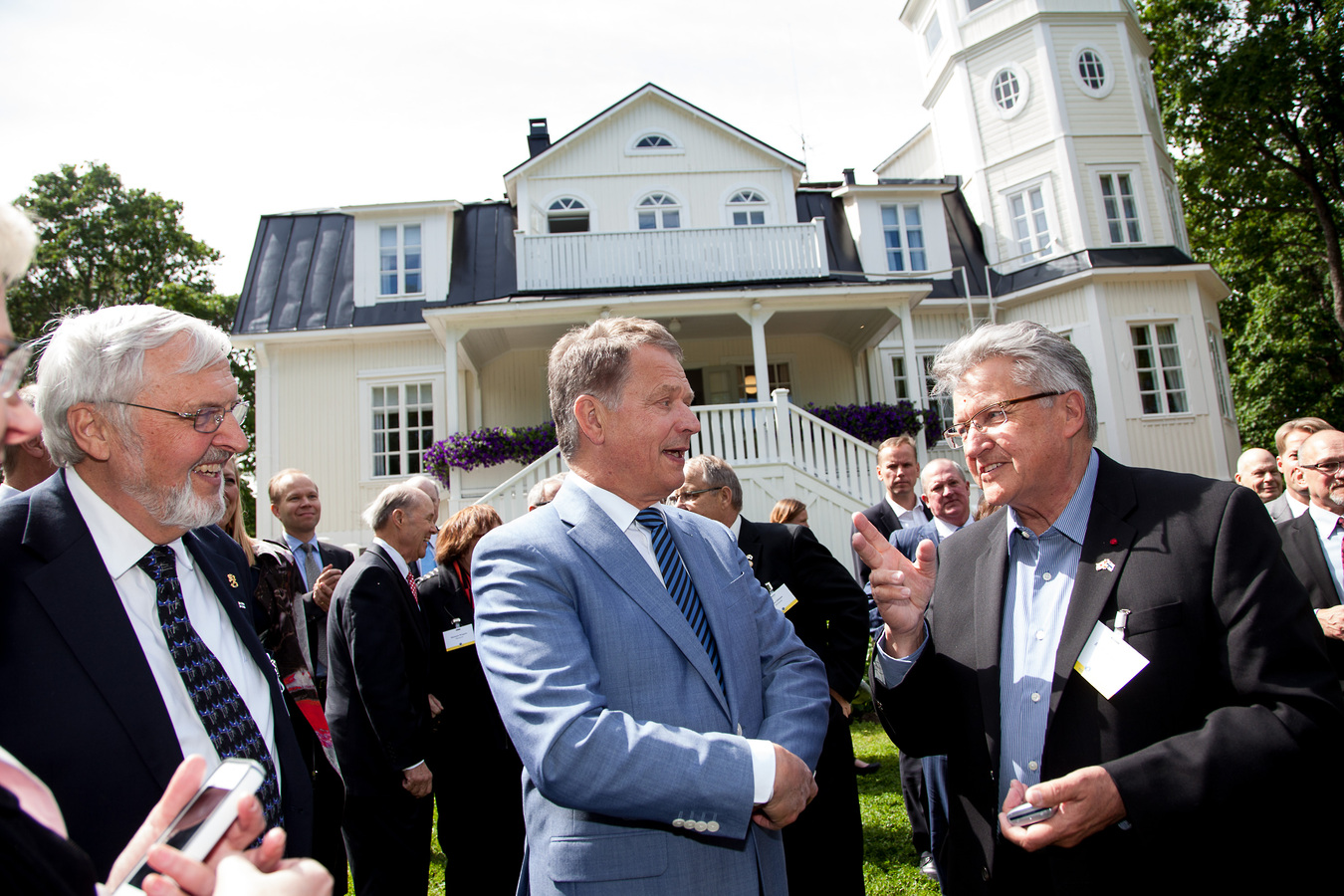 SooToday.com received the following note and photo from the Sault's Honorary Consul of Finland Raimo Vitala regarding his recent trip to Finland.
*************************
Mr Raimo Viitala, Honorary Consul of Finland, recently returned from a visit to Finland, where he and his North American Consul colleagues attended a series of meetings with Finnish governmental officials and business leaders.
During the visit Mr. Viitala was able to meet the President of the Republic of Finland, Mr. Sauli Niinistö, at his summer residence and the two shared a light-hearted moment discussing hockey.
Mr. Viitala congratulated the President on the successes of the Finnish national teams over the past year.
The President was interested to know who Finnish Canadians cheered for in games between Finland and Canada.
Mr. Viitala said that it was always a win-win situation.

The Consuls also met with the Ambassador of Canada to Finland, Ms. Andree Cooligan, in Helsinki.
Finland, as a member of the European Union, is looking forward to the concluding of the free trade agreement between the EU and Canada and the increased trade and investment opportunities this will bring. Canada is seen as a priority area for increased trade in Finland.
*************************