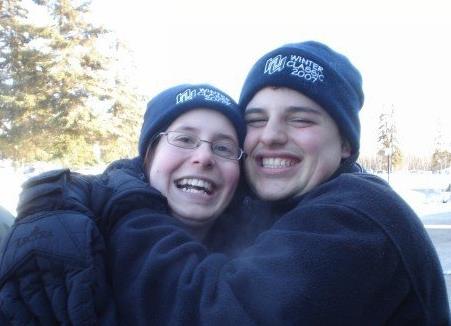 Carol Caputo, mother of Marc Caputo whose life was tragically lost in an automobile collision in November, 2007, has agreed to share an email she sent to Ontario Premier Kathleen Wynne about the issue of making the Trans Canada Highway a divided highway all the way across the province.
*************************
Ms. Wynne: I write this email today, proud as myself and my family survived yet another Christmas without our son and brother, Marc Caputo.
On November 24, 2007, Marc and his girlfriend were traveling back from Sudbury, Ontario to North Bay.
Both Marc and Melissa were third year Nipissing University students studying to be teachers.
My husband and I had also traveled to Sudbury that weekend to watch our youngest son play in a high school basketball tournament.
Who knew when we kissed them goodbye and Marc waved from the window yelling, I love you guys and I will see you in 12 days, that that would be the last time we would ever see either of them.

There was a patch of bad weather outside of North Bay (12 km to be exact) and Melissa got caught in the tire tracks of the vehicle ahead of her and was unable to fight the weight of the slush.
Their vehicle plunged across the two lane highway and they were hit by an oncoming transport.
We lost them both that night. My family has never been the same.

I write today because of a comment that you had made in a letter with regards to our highways in Northern Ontario and I quote "However, the volume on this section of the Trans Canada Highway doesn't justify the expense".
I challenge you to put a price on the life of my 20-year-old son.
Put a price on a young man that wanted to teach religion and a young woman who wanted nothing more than to teach youngsters in elementary school.

I have attached a couple of photos of Marc and Melissa.
You can see by their smiles that they were full of life. They were full of promise.
They would be with us today, if the highway they were on had four lanes.

I woke up on the morning of November 24, 2007 with a perfect family, a husband and wife that still loved each other after 25 years of marriage, one son in his Masters of Engineering in a southern Ontario university, another a promising student wanting to be a teacher, and our youngest son, just in Grade 10 and went to bed that night with our lives changed forever.
And yet, "the volume on this section of the Trans Canada Highway doesn't justify the expense". I beg to differ Ms. Wynne.

If just one life can be saved, and one family not go through what we had to go through, the expense is justified.

I will wake up tomorrow morning, but life will never feel the same.
That accident is the last thing I think of every day before I go to bed and the first thought in my mind when I awaken in the morning.

How many more of our children have to perish before an expense is justified?
Yes, the population here in the North is not as large as in the South, and yes the geographical landmass is huge compared to South.
But, we love our children with the same amount of love that folks do in the South. We send our children out on highways that are not safe but are forced to because of costs.

We need the highways to have four lanes and be separated.
We do not deserve less than what others take for granted in Southern Ontario.
Ms. Wynne, I would not wish the sorrow I feel every day on anyone.
The heartache I feel each day is so very difficult to bear. Please don't punish us any longer for living in Northern Ontario.

It is time to reconsider your stand on our Northern Ontario Highways. Our children's lives depend on it.

Sincerely,
Carol Caputo
*************************