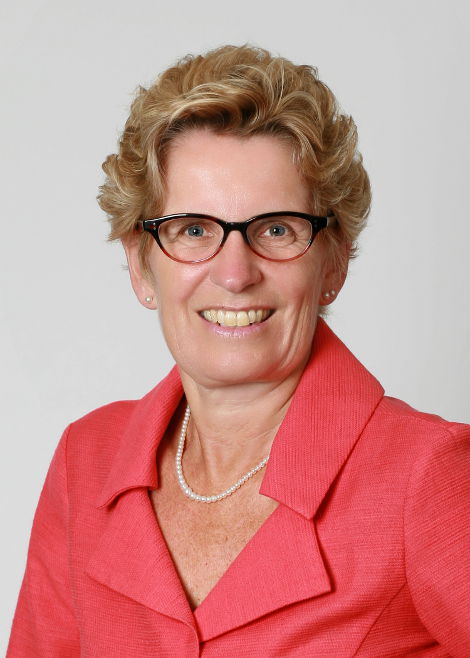 Premier Kathleen Wynne will be in Sault Ste. Marie on Monday amid new allegations by opposition leader Tim Hudak that she knew more than she says about the gas plant scandal and deletion of emails.

Wynne's Liberals are facing mounting pressure after Ontario Provincial Police have showed renewed interest in former Premier Dalton McGuinty's chief of staff.

According to the Canadian Press, opposition parties allege that the emails were deleted to cover up the true cost of cancelling the gas plants.

These allegations have not been proven in court.

Wynne insists that she inherited the gas plant controversy and will take "appropriate steps" to ensure what she sees as false statements are corrected.

In an open letter to Progressive Conservative leader Tim Hudak dated March 30, 2014, Wynne accuses Hudak of making defamatory allegations regarding her alleged involvement in the scandal, specifically regarding deletion of emails.

SooToday.com will have coverage of Premier Wynne's scheduled events on Monday.
*************************
Dear Mr. Hudak,
During your press conference on March 27th you made several false, misleading and defamatory allegations about me.
You alleged that I personally "oversaw and possibly ordered the criminal destruction of documents" and that criminal conduct took place in my office.
The Ontario Progressive Conservative Party repeated these false allegations on its website and in a public mailing.
These allegations and accusations are false and utterly unsupported, and you ought to know it.
As political leaders it is our role and public duty to engage in spirited political debate on issues.
The decision to relocate the gas plants and the facts related to the ongoing police investigation are legitimate subjects for this political debate.
False, misleading and defamatory statements are not, and they represent the worst kind of politics.
That is why I am writing this open letter to you.
There should be no tolerance for false and defamatory accusations as a means to gain political power.
I am asking you and your caucus to immediately stop repeating these untrue statements and to immediately remove them from the PC Party website and all other communications.
I have sought and obtained legal advice regarding your comments, and if steps are not taken immediately, I will have no choice but to take all necessary and appropriate steps to ensure your false statements are corrected.
Kathleen Wynne
Premier of Ontario
*************************
More SooToday.com coverage of the Premier's visit on Monday