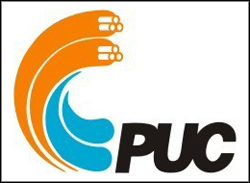 PUC POWER OUTAGE ADVISORY
*************************
Past outages

This is a description of an unplanned power interruption(s) that recently affected PUC Distribution customers in Sault Ste. Marie.

Power has been restored to all customers.
If you are still without power please call the PUC Emergency number at 759-6555.

Interruption date: February 19, 2013 at 8:28 a.m.
Customers affected: 455

Number of customers restored: 455
Restored at: 8:59 a.m.

Cause of interruption: Tree contacts - tree contact due to heavy snow load

Description of area involved: Third Line east of Great Northern Rd., Second Line east of Old Garden River Rd., Black Rd north of Second Line & Old Garden River Rd. and Landslide out through to Sixth Line
*************************