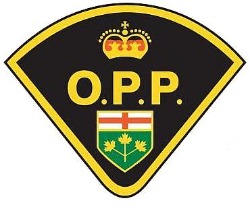 OPP NEWS RELEASE
*************************
OPP charge Port Carling man
(ORILLIA, ON) - On Thursday July 25, 2013, members of the Ontario Provincial Police (OPP) Child Sexual Exploitation Unit and the Orillia and Bracebridge OPP Detachments arrested a 30 year old Port Carling resident following an on-line child exploitation investigation.
During the course of an ongoing, related investigation, police received a complaint from a teenage girl in Orillia reporting that she had been contacted on-line by an unknown person purporting to be a photographer seeking to photograph her.
An offer of money was made to the teen to pose for child pornography photographs.
The accused claimed to represent the modeling agency 'James T Photography' to gain the trust and cooperation of the victim.
James David Tarabula, 30 years old, of Port Carling is charged with once count of Internet Luring.
He will appear for a bail hearing on July 30, 2013 in the Ontario Court of Justice in Barrie, Ontario.
The OPP is asking anyone who may have had dealings with the accused or the agency he claimed to represent, contact the OPP Child Sexual Exploitation Unit at (705) 330-3240.
*************************