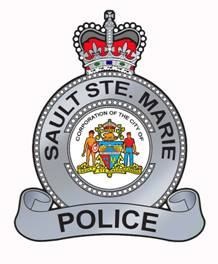 There will soon be a Sault Ste. Marie Police Service satellite office on Gore Street.
Sault Ste. Marie Police Service Chief Bob Davies informed City Council at its regular meeting Tuesday that the office (which was recently approved by the Sault Ste. Marie Police Service Board) will be located at 138 Gore Street and should be open by mid-April.
"We can support an increased police presence on Gore Street (based on the number of police calls to that area)," Davies told Council.
Davies told Council the cost for establishing the office is approximately $33,000, but said that funding need not be provided by the City as it is being provided by agencies Sault Police are partnering with in addressing downtown crime.
No additional police officers will be hired to staff the site.
Two police officers will be on duty at the office throughout the year (transferred from the main Sault Police Service building on Second Line), and the office will be staffed with an additional two officers (who normally work as high school liaison officers throughout the school year) during the summer months.
Davies said the office will not be open 24 hours a day, seven days a week (but rather, regular business hours), but reassured Council that there will definitely always be a police presence in the area if the number of calls for police assistance warrants it.
City Council approved a resolution in November 2013 requesting Sault Police look into the possibility of establishing a satellite office on Gore Street as a crime deterrent for that area.
A satellite office on Gore Street, Sault Police have maintained, is only one way of addressing crime in that part of the downtown district.
Davies said many of the calls for police help from Gore Street and the surrounding area are "social disorder calls" involving prostitution and domestic incidents.
Because of that, local law enforcement officials have recently taken a new approach to dealing with crimes such as prostitution, with a stronger focus on rehabilitation instead of punishment, by partnering with community service agencies who help people get out of high risk behaviour.
Sault Police have been studying similar methods in policing in Sudbury, and are working with community agencies in remedying the root causes of crimes such as prostitution, substance abuse and domestic incidents in the community.