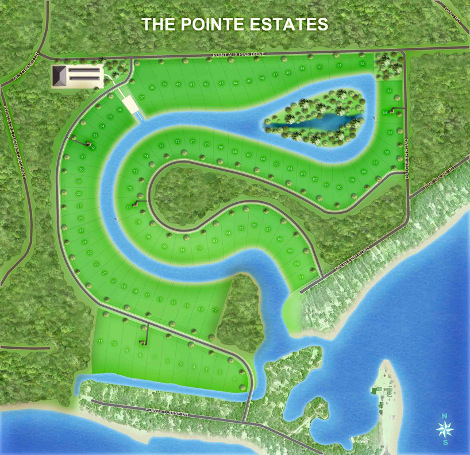 Legal representatives acting on behalf of well-known Sault Ste. Marie contractor and developer Jeff Avery will meet up with members of the Pointes Protection Association (PPA) at an Ontario Municipal Board (OMB) pre-hearing, scheduled for 10 a.m. Tuesday March 11 at the Civic Centre's Council Chambers.
The OMB pre-hearing is the latest development in a long, controversial-yet-fascinating saga.
For several years, Avery has wished to establish Pointe Estates, a stylish 91-lot subdivision on land south of Pointe Aux Pins Drive, west of Dalgleish Road, north of Alagash Drive and Pointe Louise Drive.
While the land in question is not officially considered "wetlands" by the Ontario government, concerned residents of Pointe Louise Drive have banded together with scientific data (as the Pointes Protection Association) to protest the proposed development, claiming the subdivision could have disastrous consequences to the quality and quantity of the water supply in the area, as well as cause an upheaval for plants and wildlife in the area.
Avery and his legal representatives, supplied with multiple scientific studies of their own, have insisted the proposed development, which has been on the drawing board since the 1980s, poses no threat to the area.
In December 2012, the Sault Ste. Marie Region Conservation Authority (SSMRCA) Board, in a 3-2 recorded vote, approved the proposed subdivision.
The PPA, represented by Sault lawyer Helen Scott, asserted that the SSMRCA Board failed to heed Conservation Authority staff's own environmental concerns regarding Pointe Estates, and failed to live up to its mandate to protect and preserve wetlands in that December 2012 vote.
In spring 2013, Scott informed the Board the matter would be challenged in court.
The matter was taken to the Ontario Superior Court of Justice in Sudbury by Scott and the PPA, but in October 2013, SooToday.com was informed by Scott: "They (the parties involved) have basically come to an agreement to end the matter."
In the meantime, the Pointe Estates matter was brought to City Council, and despite a lengthy, carefully considered City staff report recommending approval for the Pointe Estates subdivision, a hesitant City Council rejected it by a recorded vote of 7-4 at a long, gruelling City Council meeting July 15, 2013.
Undeterred, Avery filed an appeal of Council's decision with the OMB.
Both Jeff Avery and Pointes Protection Association President Peter Gagnon have told SooToday.com in past discussions that they are looking forward to settling the matter in front of the OMB.