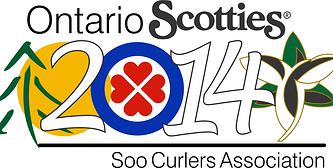 The round robin is done at the 2014 Ontario Scotties.
Allison Flaxey and her team from the Listowel Curling Club, finished in top spot in the round robin after posting a 7-2 record though they dropped two of three draws on Friday, losing to Tracy Horgan and Kendra Lilly before defeating Sault Ste. Marie's Dawna Premo in the final draw of the day.
As the top seed, Flaxey faces second-place Julie Hastings in the Page 1v2 playoff that begins on Saturday at 2 p.m. Hastings also finished the round robin at 7-2.
Julie Reddick and Kendra Lilly round out the four playoff-bound teams. Both teams finished the round robin with identical records of 6-3 and will meet in the Page 3v4 playoff game on Saturday at 7 p.m.
The winner of the Flaxey vs. Hasting page playoff will get a berth in the championship. The loser will then play the winner of the quarter-final between Reddick and Lilly.
It was a tough week for the local rink as Dawna Premo and her teammates from the Soo Curlers Association finished the event with a record of 0-9.
The playoff round continues on Sunday as the semi-final is set for 9:30 a.m. with the championship at 4 p.m.
Round Robin Standings
Allison Flaxey: 7-2
Julie Hastings: 7-2
Julie Reddick: 6-3
Kendra Lilly: 6-3
Cathy Auld: 5-4
Tracy Horgan: 5-4
Sherry Middaugh: 4-5
Ashley Kallos: 3-6
Hollie Nicol: 2-7
Dawna Premo: 0-9