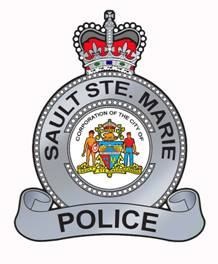 CITY POLICE
NEWS RELEASE
***************************
On the 4Jan13 Sault Ste Marie Police attended the Shady Rest Motel at 1587 Trunk Road,
Sault Ste Marie, to remove an unwanted person - Peter Armstrong age 20 years.
Mr. Armstrong was located in the parking lot area where he was arrested for 2 warrants failing to appear for fingerprints relating to outstanding charges.
He will also appear in WASH court.
* * *
On January 4th 2013 in the late afternoon hours a residence in the 300 block of Douglas St. was broken into.
Entry was gained by prying open the main door to the residence.
Stolen was a large amount of European jewelry.