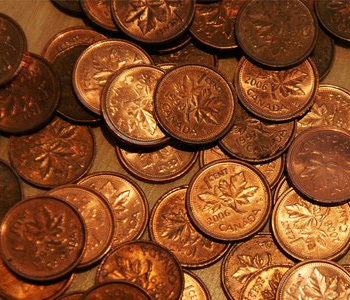 Did you know it costs the Government of Canada 1.6 cents to produce a single penny?
Well, in an effort to save an approximated $11 million a year, it was announced almost a year ago that Canada would stop minting the penny.
That day is just around the corner.
Starting February 4, 2013 the Royal Canadian Mint will cease distributing pennies as part of the Harper Government's Economic Action Plan.
However, the penny will remain valid currency and may be used indefinitely in cash transactions with businesses that choose to accept them.
But after February 4, the government will encourage Canadian businesses to begin rounding cash transactions to the nearest nickel.
For more information about the phasing out of the Canadian penny, please click here