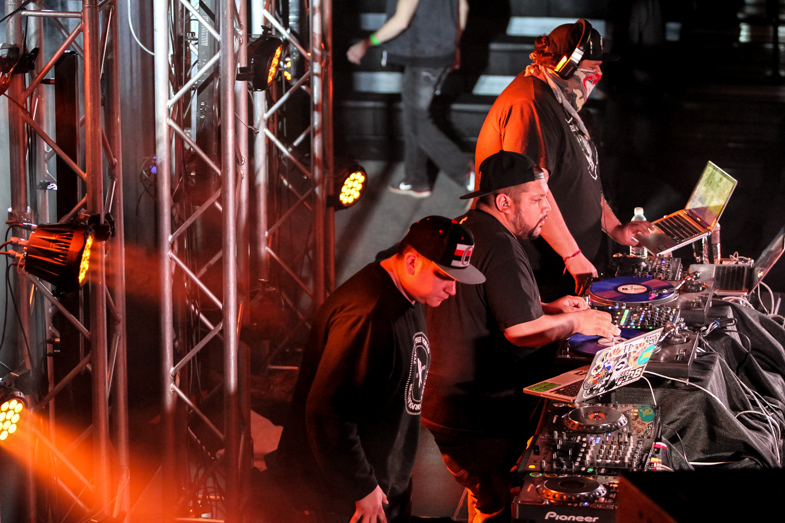 Hosted in conjunction with the Sault College Native Student Council, Passport to Unity presented recent Juno Award winners A Tribe Called Red in Sault Ste. Marie yesterday.

The trio first took part in a free public Q&A session facilitated by CBC's Waubgeshig Rice in the Enji Maawnjiding Centre.

The day wrapped with a live performance from A Tribe Called Red with local openers Outspoken and LOCAL in the Sault College Health and Wellness Centre.

SooToday.com was given the opportunity to sit down with A Tribe Called Red to discuss the group's music, influence, and culture.

Look for this to be posted on SooToday.com on Monday, May 5.

This year's three-day Passport to Unity event continues today with A Taste of Unity, a celebration of diversity and culture through food, music, art and dance, at the Essar Centre from 11 a.m. until 5 p.m.

For more information about Passport to Unity, please click here.