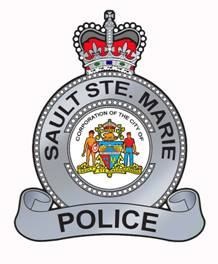 CITY POLICE NEWS RELEASE
*************************
On January 18, 2012, at approximately 1:47 p.m., the Sault Ste Marie Police Service attended a motor vehicle collision at the intersection of Great Northern Road and McNabb Street.
A passenger in one of the involved vehicles, James Hoar age 60 of 39 VanDaele St., was injured in the collision and was transported to hospital by EMS.
On January 31 the Sault Ste Marie Police Service received notification from the Coroner in Sudbury, where he was being treated, that Mr. Hoar died from complications of injuries sustained as a result of the collision.
The investigation into the collision revealed that Mr. Hoar was the passenger in a vehicle proceeding southbound on Great Northern Road approaching McNabb St.
The vehicle Mr. Hoar was a passenger in was unable to stop and as a result rear ended a vehicle stopped at the intersection.
Weather and road conditions were both factors in this collision and as result no charges will be laid.
**************************
To read today's full City Police beat report, click here.