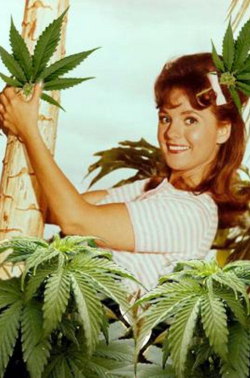 Medical marijuana users and their supporters will hold a benefit concert tonight to help fund the legal battle against a federal proposal that would take away their ability to grow their own pot.
A judge in Vancouver granted current licensees a reprieve on Friday from an April 1 deadline imposed by Health Canada.
After that date, medical marijuana users would otherwise have been forced to dispose of their homegrown pot and purchase new supplies only from growers approved under a new licensing scheme.
Under the judge's injunction, those currently licensed will be able to continue under the current system - with a 150-gram limit - until the issue goes to trial.
In the meantime, local supporters are raising money for the cause withMedi-Fest 2014, a five-act concert starting at 8 p.m. tonight at the Grand Theatre.
Rob Waddell, a small-scale licensed producer in the Sault, estimates there are upwards of 75 people locally who would be affected by the federal government's plan to limit medical marijuana access.
"The people who are using large amounts, it's going to greatly affect them," if the government gets its way, said Waddell.
The federal government, which points out on its website that it does not endorse the use of marijuana but provides access to the drug because it has been required to do so by the courts, argues some grow ops are unsafe and can pose a risk of being infiltrated by criminals.
Waddell said the new rules would stop him from producing marijuana, but he said it is also an issue for those he supplies, and those who produce their own, many of whom are on low or fixed incomes.
He cited issues both with the cost and the quality of the product that would be offered to medical marijuana users under the new program.
"A lot of the people that are requiring large doses of cannabis aren't people who are out in the workplace and making money," Waddell said. "They're below the poverty line as it is."
He said many people have invested in equipment that allows them to grow specific strains of marijuana at varying strengths.
Medi-Fest organizers are asking for $10 donations.