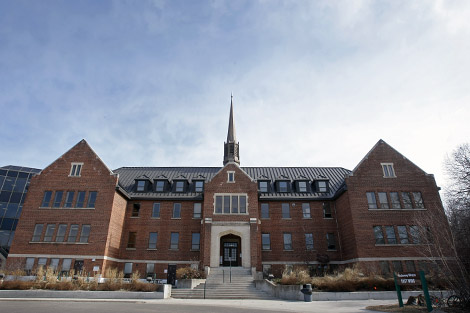 NEWS RELEASE
ALGOMA UNIVERSITY FACULTY ASSOCIATION
*************************
On May 7, after almost one year of bargaining, the administration of Algoma University requested a NO BOARD REPORT.
If granted, this will give administration the right to lock-out part-time faculty as early as June 4-6.
A lock-out would have an immediate negative impact on students because a significant number of spring/summer courses are taught by part-time faculty.
The response of the Algoma University Part-time Faculty bargaining team was to immediately request mediation through the Ontario Labour Board.
The primary focus of the Algoma University Part-time Faculty bargaining team has been EQUITY.
They tabled three main proposals at the bargaining table; all aimed at achieving equity for the part-time faculty in following areas:
1. Equity with other Northern Ontario universities. Bring the sessional course stipend for all part-time faculty from the lowest in Northern Ontario to the current (2014) Northern Ontario university average course stipend over the length of the contract;
2. Equity of access to benefits like other Algoma University Union groups. Access to the Benefit plan for both health and retirement as all other Algoma University union groups, including part-time staff and ESL instructors, currently have access to these benefits; and
3. Equity of pay structure. Grant part-time faculty experienced-based pay based on their contribution to programme delivery.
The employer has refused to negotiate on the basis of any of these proposals.
Algoma University had a $2.2 million surplus in 2012-2013 and has a projected $1.7 million surplus for the current year, 2013-2014.
On that basis alone, the Faculty Association and Part-time Faculty bargaining team believe that it should be possible to negotiate a fair and reasonable settlement with the administration.
*************************