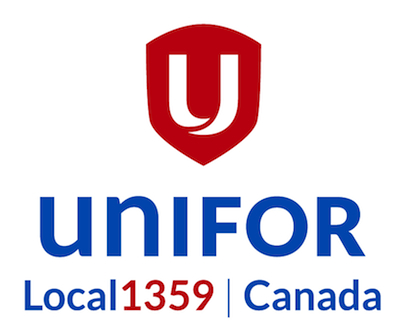 NEWS RELEASE
UNIFOR LOCAL 1359
*************************
May 25 to 31, 2014 has been declared Paramedic Services Week and Unifor Local 1359 urges everyone to stop and reflect on the incredible dedication and performance paramedics offer to the public in their times of need.
In particular, Unifor Local 1359 recognizes the paramedics of Sault Ste. Marie Emergency Medical Services (a division of Fire Services) for the life saving duties they perform daily to protect the citizens of Sault Ste. Marie and surrounding area.
Risking their personal safety - both physical and emotional - to administer emergency medical care to patients in need, paramedics face incredible stresses that few other professions would be capable of dealing with.
"I see firsthand the incredible work our local paramedics perform under some extraordinarily challenging conditions. Low staffing levels, increased call volume with few breaks, and dealing with very disturbing situations are all issues that our paramedics deal with each day... and our local appreciates them greatly." said Laurie Lessard-Brown, President of Unifor Local 1359.
It is this combination of emotional and physical trauma that all too often prevent paramedics from ever reaching retirement age. Paramedics have the highest physical injury rate of any profession.
Despite this, their dedication to helping others often supersedes their own need for help.
Post-Traumatic Stress Disorder incapacitates paramedics more than any other domestic profession in Canada.
Second only to Canadian Forces soldiers, paramedics personally bear the horrific trauma they are repeatedly exposed to.
Many succumb to their PTSD, which cripples the ability to cope with everyday life and is known to exponentially increase suicidal tendencies and actions.
Unifor Local 1359 supported Bill 67 - which died on proclamation of the provincial election - a bill that would make changes to the WSIB in regards to first responders suffering from PTSD.
Currently the WSIB challenges PTSD claims to the point of making paramedics relive their horrific sights and scenes so vividly they often choose not to pursue claims.
Bill 67 would have ensured that first responders' diagnosis of PTSD would be automatically presumed to be an occupational disease that occurred due to their employment as an emergency response worker, unless the contrary was shown to be the case.
Alberta currently has this legislation and it has been proven to save the lives of paramedics and other first responders that work daily to save OUR lives.
Unifor will fight for this legislation with vigor when it is reintroduced into Parliament.
During Paramedic Services Week 2014, Unifor 1359 also salutes the women and men that serve as Ambulance Communications Officers.
These officers are the first link to the lifesaving actions of paramedics.
Highly skilled and trained to receive emergency calls for assistance, they offer critical first aid instructions to citizens and often remain on the line as their link to life until the paramedic crew arrives.
Ambulance Communications Officers often face the same susceptibility to PTSD that paramedics and other first responders do, often going unrecognized for long periods of time until symptoms arise.
Unifor Local 1359 stands united with all the Paramedics and Ambulance Communications Officers of our region and our nation as a whole.
We urge citizens to recognize and thank these dedicated professionals this week and throughout the coming year. Our lives may depend on them.
*************************