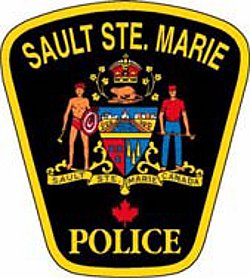 CITY POLICE
NEWS RELEASE
****************************
19-year-old Cody Lee Allan Roach of 36 Birch Street and 19-year-old Lindsey Fay MacLeod of 283 Selby Road were both arrested on the 15th of December 2011 for possession of stolen property.
It is alleged that on the 5th of December 2011 the accused parties attended at a local pawn shop and pawned a piece of jewelry that had been reported stolen in a break and enter.
The break and enter had occurred to a residence in the 100 block of Birch between October 15 and October 17 2011.
At the time the accused Codie Roach was on a probation order with the condition to keep the peace and be of good behavior.
They were both charged with Possession of Stolen Property while Roach was additionally charged with Breach of Probation and released with a court date of the 23rd of January 2012.
To view the complete police blotter for today click here.
**********************************
We do news, differently
SooToday.com delivering local and
national news
24/7.
Our large and diverse readership has one thing in common: an interest in the very latest news from two great cities that straddle the Canada-U.S. border, sharing the name of Sault Ste. Marie (or 'Soo' for short), and beyond.
Isn't it time you made SooToday.com your home page?
Just click
here
and we'll make sure you're never out of the loop on all the news from your hometown.
**********************************