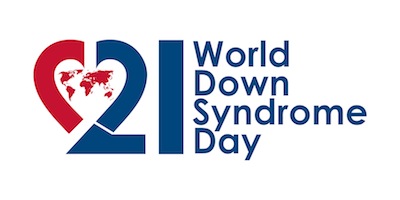 NEWS RELEASE
SAULT STE. MARIE
DOWN SYNDROME SOCIETY
*************************
Friday, March 21, 2014 marks the 9th anniversary of World Down Syndrome Day, a global awareness day.
Each year the voice of people with Down Syndrome, and those who live and work with them, grows louder, but there is still so much more we can do.
Our place is in the community with you.
Sault Ste. Marie, paint your nails blue and/or wear blue and yellow to show your support.
Also, we would love it if you would come join us to watch a film Up with Downs -The Peruvian Challenge for World Down Syndrome Day at the Grand Theatre.
Imagine six adults with Down Syndrome with six students in Special Care Counselling living together for 12 days.
Imagine a trek that brings them to the citadel of Machu Picchu.
Imagine being confronted by our fears, our limits and our determination.
Imagine a dream where the impossible was achieved.
Six adults with Down Syndrome invite you on a voyage of tolerance, open-mindedness and achievement.
Come with us to Peru and discover people with Down Syndrome who go beyond expectation.
Special guest presenter from Quebec will be Jean Francois Martin.
Our film presenter is the father of one of the young adults that went on this wondrous adventure.
The film event is free. Refreshments will follow during our Q &A session.
Doors open at 6:15 p.m. Seating is limited.
Since 1993, the Sault Ste. Marie Down Syndrome Society has devoted our energies to providing positive images and inclusive opportunities for individuals with Down Syndrome within our community.
We distribute throughout the community our awareness calendars that highlight our local children along with inspirational quotes with a positive awareness message.
The calendars are meant to act as a daily reminder for everyone to see, not the differences, but the sameness of children who are differently-abled.
Look for our next calendar in the Fall of 2014.
In the meantime, paint your nails blue and/or wear blue and yellow on Friday, March 21, 2014.
Our mission is to promote the growth and development of individuals with Down Syndrome so that their lives may be enriched and that they may reach their full potential as members of society in Sault Ste. Marie.
Come "like" us on Facebook "Sault Ste. Marie Down Syndrome Society"
Send us your pictures of your nails painted blue.
Get your schools involved.
Any donations may be sent to our local address.
Thank you for raising awareness and for your support.
*************************