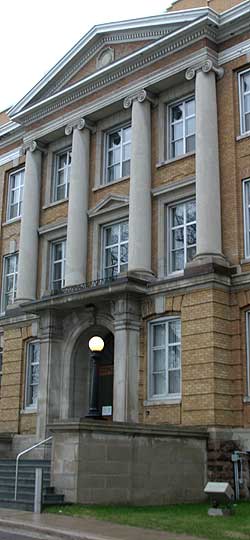 A woman accused of multiple arsons will remain in custody at least another 16 days while a judge decides her case.
Superior Court Justice Edward Gareau told lawyers this morning that he needed more time to make a decision in the case of Gay Overland, a local woman charged in five separate arsons over a span of six years.
Overland's trial lasted nine weeks, wrapping up with submissions on March 25 and Gareau told Crown and defence lawyers that he hoped to have at least part of his written decision prepared by July 25.
The judge adjourned an application by Overland's lawyer, Eric McCooeye, to have his client released on bail while she awaits the decision.
McCooeye cited the Supreme Court of Canada in arguing that Overland's continued detention should be considered an "unwarranted denial of liberty."
Overland, who is also charged with three counts of fraud over $5,000, one count of uttering a forged document and one count of counselling another person to commit arson, has been in custody since she was arrested in December, 2011, though the Crown noted some of that time relates to other matters.
"We do not concede that should she be convicted she has exceeded her time," said Assistant Crown Attorney Kelly Weeks.
Gareau raised the possibility that at least part of his decision will be ready by July 25, which he said could make a difference in his decision on Overland's bail, which he also adjourned to that date.
*************************
Previous SooToday.com coverage of this story: