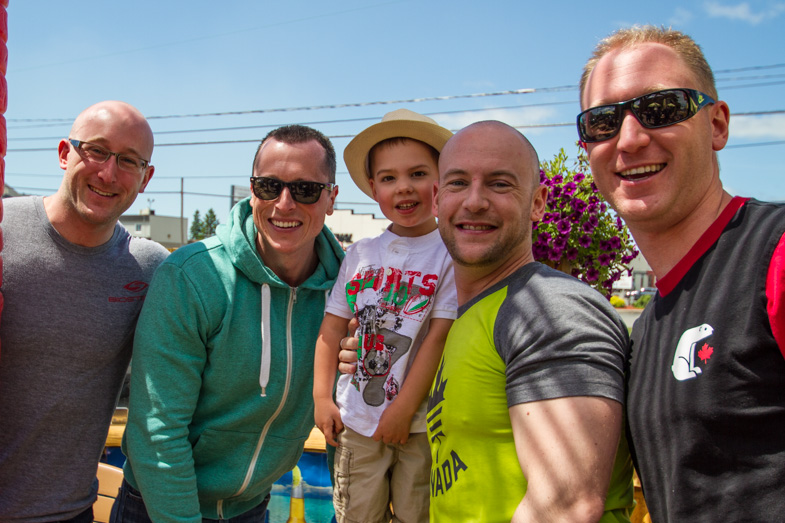 Back in January of this year, a local group that includes SooToday.com, Local2.ca, Riversedge Developments, and the Mill Market took part in and won a fundraising auction.

Up for grabs was an entire day making the boys of Team Jacobs do whatever was commanded of them.

Saturday, June 14 was the day we chose to bring our Olympic gold medalists to a variety of locales to meet the community.

The day with Team Jacobs began at the Mill Market, then it was off to Wacky Wings' Great Norther Road location for lunch.

We returned the boys to the Mill Market where they were kept busy scooping ice cream at Lily and Claudia's Ice Cream Shoppe.

Following that, the four strapping lads enhanced their skill set with some instruction in crochet and knitting for the Art Gallery of Algoma's Family Day yarn bomb project.

The day wrapped with Team Jacobs selling fresh produce at the farmers' market portion of the Eat Algoma Local Food Festival.
Pictured: Team Jacobs meets a young fan at Wacky Wings on Saturday, June 14, 2014. Village Media, Riversedge Developments and Mill Market 'bought' Team Jacobs as part of a fundraiser to help the boys bring their families along for the 2014 Sochi Olympics.