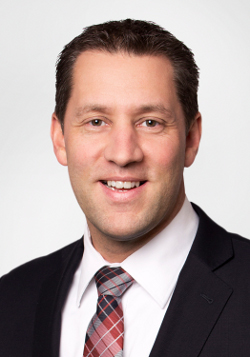 Four-laning Highway 17 will be back on the table with the coming provincial budget, though the project's timing might depend on negotiations with the federal government, says David Orazietti.
The Sault MPP and minister of Natural Resources said Ontario will be looking for the federal government to restore its "historic commitment" of contributing 50-percent funding for Trans-Canada Highway projects.
"We could significantly improve the Trans-Canada Highway route with a federal partner who was prepared to contribute equally to the level the province is prepared to contribute," said Orazietti. "It's the longest stretch of un-four-laned section in the country."
Orazietti announced in a press release Tuesday that the four-laning of Highway 17 is among the projects included in the minority Liberal government's 10-year $29-billion 'vision' for transportation and transit in the province.
Of that fund, $14 billion is earmarked for Northern Ontario.
Orazietti has long campaigned for a four-lane upgrade for Highway 17, having proposed the upgrade in two private members' bills.
He said he sees it as a way of reducing or eliminating fatalities on the stretch of road, as well as an economic issue for the region.
"The economic benefits to the region and tourism implications are significant" he said.
While the province will be looking for federal help, the four-laning project doesn't necessarily hinge on it, Orazietti said.
Funding Trans-Canada Highway projects on a 50-50 basis is something that dates back to the now-defunct federal act in 1949 that allowed construction on the road to begin, said Orazietti.
"We will continue to enhance infrastructure on Highway 17 with or without the federal government, but our expectation is that the federal government come to the table," he said. "We're not going to simply say, if the federal government isn't there we're going to ignore the problem."
The Liberals, who will need help from either the NDP or the Progressive Conservatives to pass their budget, are expected to introduce the bill on May 1.
"There are a number of other elements of this budget that will be very beneficial to people in Sault Ste. Marie and Northerners as a whole," said Orazietti.