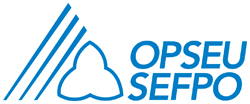 Developmental Services Workers, represented by 50 Ontario Public Service Employees Union (OPSEU) locals, will serve a Notice to Bargain to their employers on Wednesday, January 15.
The call for the provincial government to come to the bargaining table and thrash out a new collective agreement with Developmental Services Workers (DSWs) affects much of Northern Ontario, including Sault Ste. Marie.
OPSEU represents about 10,000 Developmental Services Workers across Ontario.
The current contract for DSWs represented by OPSEU comes to an end March 31, 2014.
Developmental Services Workers work in group homes with individuals with various conditions, and most of those individuals are dually diagnosed with, for example, both autism and schizophrenia.
The main issue OPSEU wants to discuss is staffing levels, Sudbury-based OPSEU Communications Officer for Developmental Services David Lalonde told SooToday.com Monday.
"We serve as chefs, janitors, caretakers, friends, we wear so many hats on a day to day basis and our staff members are burning out."
"There is a high turnover in staff," Lalonde said, pointing out that he has personally worked for about 96 hours over the past two weeks.
Lalonde said wage increases for DSWs are a factor, but emphasized the need for greater staffing levels and new equipment (and therefore, better care for clients) is the main issue.
OPSEU has stated that because there is such a need to increase staffing levels, there are 24,000 Ontarians with developmental disabilities on a waiting list for services.
Of those, OPSEU states 12,000 are waiting for residential opportunities.
OPSEU has indicated that because of this, many Ontarians living with complex needs are receiving the wrong kind of care, living in long-term care homes, psychiatric facilities, nursing homes or even jails.
The list of needs is lengthy, Lalonde told us, and said underfunding has been an issue for "over a decade."
Lalonde provided an example of one particular problem currently facing the Community Living Greater Sudbury group home where he works.
"We have five complex needs clients, all in wheelchairs, and our van died about six months ago and there's no funding to get them another van."
To get them to medical appointments, take part in community outings or even trips to Tim Horton's has therefore become problematical.
"We have to use our own vehicles to get them to Handi-Transit (a transportation service provided by the City of Greater Sudbury for people with physical disabilities unable to use the regular transit system)," Lalonde said.
"We were even able to take our clients camping for two weeks, and now we can't, there's no funding to do that."
Lalonde said OPSEU DSWs met with provincial politicians from each political party at Queen's Park in September to raise awareness of their concerns.
"MPPs from each political party were very interested in hearing what we had to say," Lalonde said.
An all-party committee is preparing a developmental services report to be submitted to the provincial government.
Lalonde said if negotiations fail and a strike eventually results, clients who need services will still get them.
"The employer will bring in people, but the clients won't get the same continuity of service."
Lalonde said the timing is right to call on the government to come to the table and forge a new collective agreement, not only because the current agreement will soon expire, but also because the current Liberal minority government may give OPSEU's requests more serious consideration in order to stave off a provincial election in the spring.
The full text of a release from Ontario Public Service Employee's Union (OPSEU) follows.
*************************
50 OPSEU developmental services locals to bargain new contract
TORONTO - (January 13, 2014) - 50 OPSEU Developmental Services locals will serve a Notice to Bargain to their respective employers on Wednesday, January 15, 2014.
All of these locals' contracts are set to expire on March 31 of this year.
More than 10,000 OPSEU developmental services workers want to know how the government plans to fix the crisis in services for people with developmental disabilities.
"It is time for a serious commitment to properly funding developmental services," said OPSEU President Warren (Smokey) Thomas. "Ontario families are stressed and pushed to the limit waiting for access to services. Lack of adequate funding means that there are not enough staff to meet the needs of people waiting for services."
There are 24,000 Ontarians with developmental disabilities on the waitlist for services.
Of those, 12,000 are waiting for residential opportunities.
Meanwhile, some people with developmental disabilities are receiving the wrong kind of care.
Many reside in long-term care facilities, psychiatric facilities, nursing homes and even in jails.
"Families cannot and should not wait 10 years and more to receive the care they need for their loved ones. It breaks my heart to see families struggling to get access to the specialized care their loved ones require for a decent quality of life. There are too many people who are growing old and worrying about who will care for their family member when they are gone," said Patti Markland, OPSEU Developmental Services Sector Chair.
"Developmental services workers are deeply committed to the people we serve. However too many of us have to juggle multiple jobs just to make ends meet. This leads to a high turnover rate and a lack of service continuity for the people we support," said Markland.
A developmental services select committee, including MPPs from all three Ontario parties, is currently holding meetings at five different Ontario communities.
OPSEU is preparing a report to coincide with the provincial report coming out of these meetings.
*************************