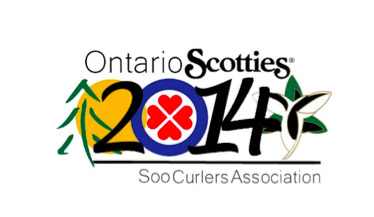 Just three draws remain in the 2014 Ontario Scotties round robin and there is still plenty to be decided.
Allison Flaxey's rink from the Listowel Curling Club sits in top spot with a perfect 6-0 record, thanks to a pair of wins on Thursday.
Flaxey picked up wins over Julie Hastings (7-2) in draw seven while beating Sherry Middaugh 9-0 earlier in the day in draw six.
With the loss to Flaxey, Hastings fell to 5-1 after beating Ashley Kallos 9-6 in the early draw.
Local entry Dawna Premo had another tough day, dropping to 0-6 after a pair of losses. Premo dropped an 8-2 decision to Kendra Lilly in draw six. In draw seven, Premo fell 7-6 to Team Kallos in an extra end.
Draw Six Results
Team Flaxey 9, Team Middaugh 0
Team Lilly 8, Team Premo 2
Team Horgan 9, Team Nicol 4
Team Auld 9, Team Reddick 3
Team Hastings 9, Team Kallos 6
Draw Seven Results
Team Reddick 10, Team Nicol 4
Team Flaxey 7, Team Hastings 2
Team Middaugh 5, Team Auld 4
Team Kallos 7, Team Premo 6 (extra end)
Team Lilly 10, Team Horgan 4
Standings
Allison Flaxey (Listowell Curling Club): 6-0
Julie Hastings (Bayview Golf & Country Club): 5-1
Julie Reddick (Blue Water Curling Club): 4-2
Tracy Horgan (Idylwylde Golf & Country Club): 3-3
Ashley Kallos (Port Arthur Curling Club): 3-3
Kendra Lilly (North Bay Granite Curling Club): 3-3
Sherry Middaugh (Coldwater & District Curling Club): 3-3
Cathy Auld (Mississauga Gold & Country Club): 2-4
Hollie Nicol (Donalda Club): 1-5
Dawna Premo (Soo Curlers Association): 0-6
Friday's schedule will see the final three round robin draws beginning at 9 a.m. with the rescheduled draw from Tuesday afternoon. Depending on the standings following the final round draw, Friday could also see a tie-breaker scheduled following the final round robin draw as well.
Included in the draw will be:
Reddick vs. Kallos
Hastings vs. Auld
Lilly vs. Nicol
Horgan vs. Flaxey
Premo vs. Middaugh
Draw eight and nine, both original scheduled for Friday, have had their starts times pushed back due to the rescheduling.
Draw eight is scheduled for 2 p.m. while draw nine will begin at 7:30 p.m.