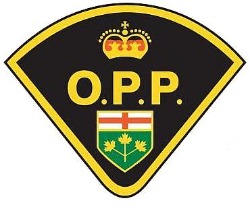 NEWS RELEASE
ONTARIO PROVINCIAL POLICE
************************
Manitoulin OPP respond to house fire
Three members of family sent to hospital
ROCKVILLE, ON - On Saturday February 22, 2014 at 9:13 pm, Manitoulin Ontario Provincial Police (OPP) was notified of a house fire located on Rockville Road, in Northeast Manitoulin and the Islands Township.
Officers arrived on scene along with members of the NEMI Volunteer Fire Department to find a family home fully engulfed in flames.
Preliminary investigation shows that five members of a family were home at the time when the fire broke out in the residence and quickly spread completely destroying the home.
Four members of the family made it out of the house.
One member of the family is unaccounted for.
Three were sent to hospital for burns and smoke inhalation.
One member was transferred to Sudbury for in serious condition from burns the other two have non-life threatening injuries.
Manitoulin OPP is continuing the investigation and has called in the Ontario Fire Marshall to assist. Members of the OPP Forensic Identification Unit are also assisting.
Further details will be released when they become available.
************************