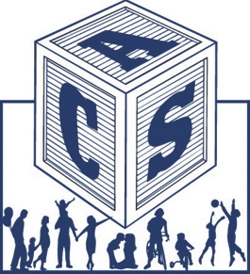 NEWS RELEASE
CHILDREN'S AID SOCIETY
*************************
The Children's Aid Society of Algoma is actively recruiting adoptive families for older children and youth in care.
Over the next several months, non-identifying newspaper ads will be encouraging the community to become an adoptive family to older children.
Every child and youth in Ontario deserves to belong to a life-long family.
Currently there are numerous children who are in the permanent care of the CAS of Algoma who are Crown Wards.
Many of these children require an adoptive home.
Since April 2013, there have been 21 adoptions completed for children under the age of 14.
However, older children need families too.
All youth deserve and need a family that will commit to them for life.
Older children often wonder: "who will be there when I graduate?", "who will walk me down the aisle?", "who will be there for me when I have children of my own?"
"As children get older, they are more aware of what family means to them and what it means to have a permanent family. The need for a family does not diminish as a child gets older. Creating permanency for children and youth is critically important for their future" says Kim Streich-Poser, Executive Director.
For example, consider 17 year old Simon* (not his real name).
Simon has a great sense of humor, likes computers, video games, being outdoors (especially fishing!), and loves to read.
He would be happy to share his home and parents with siblings, and plans to attend a post-secondary institution when he graduates from high school.
Simon is very worried about what will happen when he turns 18, and has to begin living independently.
He would love to know that he has a family he can depend on as he moves through the next stages of his life.
The Society is actively seeking an adoptive family for Simon.
Adoptive parents come from all walks of life.
They can be married, or common-law, living in same-sex or heterosexual relationships, or they may be single.
They can be younger or older.
They may not have any children of their own, or be looking to expand their families.
The CAS of Algoma continually requires parents who are interested in adopting sibling groups, children with special needs or older children and teens.
Financial assistance may be available for eligible families.
If you are interested in becoming an adoptive parent to a child in need of a family, contact Lee Ann Pettenuzzo at 705-949-0162 ext. 270, or email lpettenuzzo@algomacas.org
About the Children's Aid Society of Algoma
The Children's Aid Society of Algoma is responsible for the safety and protection of children. Wherever possible, the Children's Aid Society works to keep children with their own family. When this is not possible, children may be brought into the care of the Society.
Foster care is the first choice in these situations because most children's needs are best met in a family environment. Foster parents provide a temporary home for children who are in the care of the CAS. Children may need care for just a few days, a week, several months, or possibly years. When children cannot safely return to their families, the Society seeks a permanency plan that is in the best interest of the child.
*************************