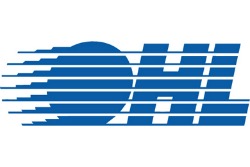 The Ontario Hockey League, in conjunction with the Saginaw Spirit, announced on Wednesday night that the postponed game in Saginaw between the Spirit and Soo Greyhounds has been rescheduled.
In a meeting with the players, the Spirit organization has decided to resume their schedule on Friday night when they take on the Greyhounds at the Essar Centre in Sault Ste. Marie.
The teams will see their regular season schedules, which were to wrap up on Sunday, extended by one day to play the postponed game.
The two teams will play the postponed game on Monday night in Saginaw, beginning at 7:11 p.m.
Following is a full text release from the OHL:
****
Toronto – Yesterday, upon learning the tragic news about the Saginaw Spirit's Terry Trafford, it was determined, in consultation with the Spirit that the game scheduled for tonight in Saginaw would be postponed and that the team's regular season would reconvene when the Spirit players felt ready.

In speaking with the Spirit today, they have met with their players who have asked to commence playing on Friday night in Sault Ste Marie.

The OHL has extended the regular season for one day to accommodate the new schedule.

The team's remaining regular season schedule is as follows:

Friday March 14, 2014, in Sault Ste Marie at 7:07 pm
Saturday March 15, 2014, in Saginaw against London at 7:11 pm
Monday March 17, 2014, in Saginaw against Sault Ste Marie at 7:11 pm
The League wishes to acknowledge the cooperation of the Sault Ste Marie Greyhounds in accommodating this schedule.
****