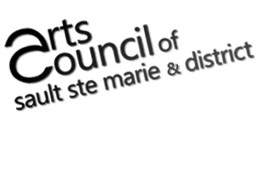 NEWS RELEASE
ARTS COUNCIL OF SAULT STE MARIE
*************************
We invite budding actors to come and learn the comedic techniques of performance.
This is a free workshop that will be held Monday, March 31, 2014 from 7 p.m. to 9 p.m. at the Primavera Hall, 256 Wellington Street West.
About Tom Mullica
Tom Mullica's love affair with show business began in 1953 in Waupun, Wisconsin when, as a five-year-old child, he decided to be a clown.
Two years later he discovered magic and not long after combined the two.
In addition to magic and clowning, he is a highly skilled ventriloquist and pantomimist.
Tom is now CEO of Van Blaine Productions.
Tom Mullica has performed all over the world and continues to confuse and amuse audiences wherever he goes.
Acclaimed as one of the world's greatest comedy magicians, Tom Mullica is a one-of-a-kind act that has not, or cannot, be duplicated!
No registration is required, wear comfortable clothing and doors open at 6:30 p.m.
For more information, contact Lisa Vezeau-Allen at 705-945-9756 or email: arts@ssmarts.org.
*************************