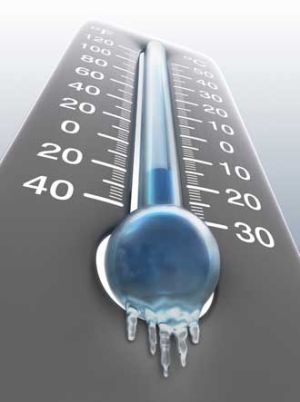 SPECIAL WEATHER STATEMENT
ENVIRONMENT CANADA
****************************
As of 12:25 p.m., all wind chill warnings for Ontario's Northeast region have been canceled.
****************************
Original 11:20 a.m. statement
WIND CHILL WARNING FOR MANITOUWADGE - HORNEPAYNE - NAKINA - AROLAND - PAGWA - KAPUSKASING - HEARST - TIMMINS - COCHRANE - KIRKLAND LAKE - NEW LISKEARD - TEMAGAMI.

COLD WIND CHILL VALUES OF MINUS 40 TO MINUS 50.

BITTERLY COLD ARCTIC AIR REMAINS OVER ONTARIO.

TEMPERATURES OF MINUS 30 TO MINUS 35 DEGREES COMBINED WITH WINDS OF 15 TO 20 KM/H IS RESULTING IN EXTREME WIND CHILL VALUES OF MINUS 40 TO MINUS 50.

CONDITIONS WILL IMPROVE LATER TODAY AS WINDS DIMINISH AND TEMPERATURES MODESTLY RISE.

EXTREME CAUTION IS ADVISED IF OUTDOORS.

FROSTBITE AND HYPOTHERMIA CAN OCCUR WITHIN MINUTES IF ADEQUATE PRECAUTIONS ARE NOT TAKEN WHEN OUTDOORS.

WIND CHILL WARNING ENDED FOR GREATER SUDBURY AND VICINITY GOGAMA - FOLEYET - NORTH BAY - WEST NIPISSING.

REFER TO YOUR LOCAL PUBLIC FORECAST FOR FURTHER DETAILS.
****************************