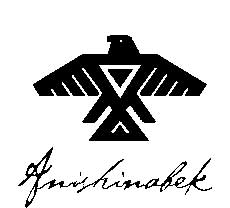 NEWS RELEASE
ANISHINABEK NATION 7TH GENERATION CHARITY
*************************
The Anishinabek Nation will be honoring and presenting Anishinabek Lifetime Achievement Awards to Anishinabek citizens who have made a lifetime commitment to improving the quality of life on First Nations through hard work and dedication in the categories of Arts, Business, Culture, Education, Environment, Health, Law/Justice, Political Leadership, Public Service, Communications, Sports, and Trades & Technology.

These prestigious Anishinabek Lifetime Achievement Awards will be presented during our 15th Annual Anishinabek Evening of Excellence, which is scheduled to take place in Sudbury, ON during the evening of Wednesday, August 21, 2013.

We will also be presenting the George Lanouette Memorial Award to one individual for Outstanding Community Development in the areas of First Nation Government Operations, First Nation Human Resource Development, and/or First Nation Infrastructure Development.

To nominate someone you think is deserving of an Anishinabek Lifetime Achievement Award or the George Lanouette Memorial Award please forward a completed Nomination Form as well as a letter of support from the Chief and Council of the nominee's community to the AN7GC office.

Nomination forms can be found on our website (at the bottom of the page).

* The deadline for all Anishinabek Lifetime Achievement Award nominations is May 31, 2013

In addition to the Anishinabek Lifetime Achievement Awards, four Scotiabank Student Excellence Scholarships will be awarded to Anishinabek First Nation students at the post-secondary level for academic excellence.

Applications for a Scotiabank Student Excellence Scholarship should include a letter outlining academic achievements and aspirations, a short bio of the applicant, two written academic references, and an official transcript of the applicant's 2012-2013 marks.

* The deadline for Scotiabank Student Excellence Scholarship submissions is June 28, 2013.

The 2013 Anishinabek Evening of Excellence will also include a presentation of the Debwewin Citations Award for Excellence in Journalism on First Nations and Aboriginal Issues. More details will be announced in upcoming issues of the Anishinabek News.

Travel and accommodations will be covered for all award recipients. Two complimentary tickets to the event will also be given to each award recipient.

Tickets for the event are $40 each.
The deadline for purchasing is August 2, 2013. Tickets must be purchased in advance; tickets will not be available at the door.

To learn more about the Anishinabek Nation 7th Generation Charity (AN7GC) please visit our website.
Additional information can also be forwarded to you by mail at your request.

If you have any questions regarding the event, the nomination process, or if you would like to purchase tickets, please contact the AN7GC office at (705) 497-9127, toll free at 1-877-702-5200 or by e-mail.

*************************