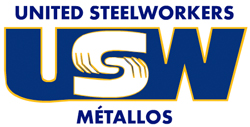 NEWS RELEASE
LOCAL 9548 UNITED STEELWORKERS
*************************
The United Steelworkers, Local Union 9548 and Algoma Seamless Tubular Inc. (Tenaris Tubes) have agreed to extend the life of the collective agreement for one more week with the intent of reaching a better collective agreement for the membership.
Therefore, no strike action will be taken until 12:01 a.m. on Sunday, June 8, 2014.
All members are to report to work as per their regular schedule.
*************************