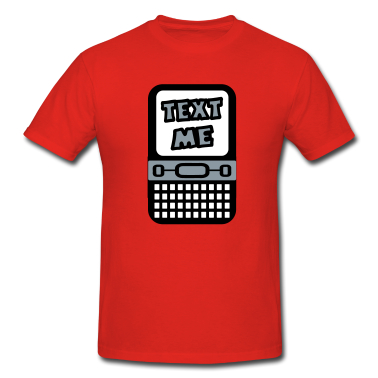 NEWS RELEASES

DAVID ORAZIETTI, MPP

GOVERNMENT
OF ONTARIO

*****************************
Orazietti's cell phone legislation to be adopted by Provincial Government

New cell contracts to reduce costs to consumers, reduce bill shock and improve transparency

QUEEN'S PARK - Today, the provincial government announced plans to adopt protections for consumers of wireless phone services, including measures originally introduced in the Ontario Legislature by David Orazietti, MPP for Sault Ste. Marie.

"Millions of Ontarians subscribe to wireless phone services and, given the unwillingness of the federal government to protect consumers from costly one-side contracts, we are moving forward with important legislation that reaches the same objectives as those proposed in two bills I previously introduced," said David Orazietti, MPP for Sault Ste. Marie. "This is a pocketbook issue that consumers want addressed, and our government bill contains measures that will reduce costs, cap cancellation fees, prevent automatic renewal and make cell phone contracts considerably more fair and transparent."

The Wireless Services Agreement Act, 2012 will contain measures to bring greater fairness to agreements for wireless services.

Specifically, the Bill will allow consumers to cancel agreements at any time, with limits on cancellation changes; require the express consent of the consumer to renew, extend or amend a contract; and require greater disclosure and clarity in contracts for wireless services, among other provisions.

The Legislation, if passed, will benefit consumers by:
Allowing consumers to cancel their wireless phone agreements at any time, with caps on cancellation costs;
Ensuring companies clearly disclose which services are included in the minimum cost of an agreement and which services would result in added costs;
Requiring companies to use clear and plain language in their agreements so consumers have a better understanding of their contract;
Requiring the express consent of the consumer before a service provider may renew, extend or amend a consumer's contract for wireless service;
Introducing all-inclusive price advertising for cell phone service plans;
Prohibiting providers from charging consumers for services while devices under warranty are being repaired;
Requiring suppliers to give notice to consumers who are about to incur additional charges for exceeding service limits;
Strengthening consumer remedies and rights to triple recovery if forced to make a claim or sue the company.
The legislation will affect new contracts for wireless phone and data services and would take effect six months after being passed.

The legislation will also cover existing agreements that are amended, renewed or extended after that date.

Orazietti has twice introduced legislation calling for greater protection and transparency for consumers of wireless phone and data services.

In November 2010, Orazietti introduced Bill 133, the Wireless Phone, Smart Phone and Data Service Transparency Act, which passed Second Reading in the Legislature with support from all political parties.

In 2011, Orazietti re-introduced the proposed legislation as Bill 5, which again passed Second Reading with all-party support.

"For too long large telecom companies have been gouging consumers on their cell phone bills," said Orazietti. "Today represents a great milestone for consumers and I am looking forward to these new measures being introduced in the Ontario Legislature this session."

Quick facts

77 percent of Ontarians subscribe to cell phone services.

More than 80 percent of wireless service agreements are post-paid, meaning that people are billed after they sign agreements and use the services.

The Ontario wireless services market is dominated by three companies (Bell, Rogers, Telus) which provide 97 percent of all wireless services in the province. Six companies occupy the remaining three per cent of the market.

A 2010 report by the New American Foundation comparing wireless plans from around the world found Canadian consumers pay the highest minimum monthly charge for cell phone services out of the eleven countries.

Complaints about wireless carriers comprised 62 percent of the complaints it received by the federal Commissioner for Complaints for Telecommunications Services (CCTS) reports that in 2010-2011. Ontario accounted for 41.4 percent of all complaints.

75 percent of the complaints about post-paid wireless services received by the CCTS for 2009 fell within the following categories: billing errors, termination disputes, customer service grievances and terms and conditions changes.

Cellular phone service is the business category for which Better Business Bureaus in Canada have processed the most complaints in 2010.

In 2007 David Orazietti, MPP introduced Bill 11, Protecting Children and Youth from Second-Hand Smoke in Automobiles Act, 2007. The Bill was adopted by the Ministry of Health Promotion and Sport and amended the Smoke Free Ontario Act in 2009.

In 2008, Orazietti introduced Bill 59, the Apology Act, 2008, which enables individuals and organizations, such as hospitals and other public institutions, to apologize for an accident or wrongdoing, without it being used as evidence of liability in a civil legal proceeding under provincial law. The Bill was adopted by the Ministry of the Attorney General and the Ministry of Health and Long Term Care as the Apology Act in 2009.

In 2010, Orazietti introduced Bill 56, the Breast Cancer Screening Act, which proposed increased access to breast cancer screening. Bill 56 passed Second Reading and was referred to the Standing Committee on Social Policy. In the 2011 Ontario Budget the province announced the largest investment and expansion to the Ontario Breast Screening Program (OBSP) since it began more than 20 years ago and included reducing the age of entry to the OBSP.

*****************************
No more cell shock!

McGuinty Government taking strong action to protect wireless consumers

The Ontario government is taking strong action to help eliminate the shock many consumers get from opening their cell phone and wireless services bills.

The province is introducing legislation to make it easier to understand the costs and terms of wireless services agreements while ensuring service providers are upfront with information before contracts are signed.

Here's how consumers will benefit if the legislation is passed:
Contracts will be written in plain language;
Contracts would spell out which services come with the basic fee, and which would result in a higher bill;
Providers must get it in writing before they renew or amend a contract;
A cap on the cost of cancelling a contract;
Only a modest fee for walking away from fixed-term contracts.
Taking strong action to protect Ontario consumers is part of the McGuinty government's commitment to educate, protect and serve Ontarians by ensuring a fair and safe marketplace.

Quotes

"We want to eliminate the 'cell shock' many people experience because the terms of their agreements lack clarity. Service providers should give people the information they need so they understand the terms, and all costs of any cell phone and wireless services agreements they sign." - Margarett Best, minister of consumer services

"Millions of Ontarians subscribe to wireless phone services and we are moving forward with important legislation that reaches the same objectives as those proposed in two bills I previously introduced. This is a pocketbook issue that consumers want addressed, and our government bill contains measures that will make cell phone contracts considerably more fair and transparent." - David Orazietti, MPP Sault Ste. Marie

Quick facts

The proposed legislation, which would affect new contracts, would take effect six months after being passed. It would also cover existing agreements that are amended, renewed or extended after that date.

More than 70 percent of Ontarians have a wireless services agreement.

About 62 percent of all complaints received by the federal Commissioner for Complaints for Telecommunications Services in 2010-2011 were about wireless services. More than 41 percent of those complaints came from Ontarians.

*****************************