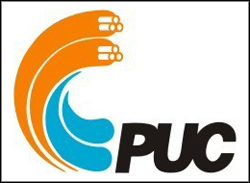 This week's decision by the Sault Ste. Marie PUC Board of Directors to borrow $10 million for repairs to its electrical infrastructure has left many of its customers feeling shocked.
However, Dominic Parrella, PUC president, told reporters at this week's Board meeting customers need not worry.
"It won't result in any increase to the customer's bill."
"Borrowing is already provided for in the rates that have been approved by the Ontario Energy Board (OEB) which are in place until 2016…those rates will be readjusted in 2017," Parrella said.
"Electrical utilities in the province are structured so that your rates are not intended to cover the full cost of capital works on a year to year basis, they (the OEB) expect us to borrow a significant amount of the money needed to do those capital works and that's what this borrowing is about."
The PUC will be submitting its loan application soon and hopes to have the $10 million in place by January.
"The money is going to replacing poles and switches and 15 substations that need to be replaced over the next 20 years, which typically cost $3 million each, and two transformer stations," Parrella said.
"This is an ongoing issue, the $10 million will not address all of this… we'll continue to borrow money from banks or Infrastructure Ontario on a more regular basis."
"Generally speaking we have been growing the amount of capital works we've been doing each year over the past 10 years at least, and this is part of that continual ongoing effort to increase the amount of capital works we do to replace aging infrastructure."
Meanwhile, Parrella said the PUC is still in the process of tallying up the damage caused by numerous water main breaks during the brutal winter of 2014.
In March, the Board was told there were 90 water main breaks.
The average number of water main breaks, reported on an annual basis (from November 1 to October 31 each year) is 53, which means the number of water main breaks reported in March was up by nearly twice the average amount.
The exceptionally bad winter of 2003 saw 190 broken water mains.
As of mid-May of this year, Parrella said 130 broken water mains had been found, which would bring the PUC close to the 2003 number.
Parrella said it is not uncommon to find damage from a previous winter's harsh weather as late as August, which is why the PUC makes its final report on broken water mains October 31 of each year.
"The cost that we're seeing (from winter 2014) is approximately $1 million over what we budgeted, it's the cost of thawing frozen services, the cost of added water produced to cover water needs while water mains were being repaired, the cost of asking customers to flow their taps so their pipes wouldn't freeze, the cost of road repair after we dug them up to fix the mains…when we do our budget in November we'll be looking at borrowing to cover that cost," Parrella said.
"Historically, a really bad winter is usually followed by a mild winter," Parrella said optimistically.
On another topic at this week's Board meeting, Parrella said the number of complaints about the taste, odour and colour of the PUC's water supply is down, as the utility continues with its Water Quality Improvement Plan.
Parrella said 245 calls were received from customers regarding water issues in May after its shutting down of the Lorna Well in the city's east end.
A boil water advisory in July led to approximately 160 calls from customers.
"Since then there's been a significant reduction in calls…we might average two or three a day," Parrella said.
Parrella confirmed the PUC is digging around the city's east end to look for new well sites since the Lorna Well was taken out of regular day-to-day service in the spring as part of the water quality improvement plan.
"There are a number of locations we're looking at…one is the Shannon Well near White Pines Collegiate, another is at Black Road and Second Line (among others)," Parrella said.
NEWS RELEASE
PUC SERVICES
***********************
SAULT STE. MARIE, ON - (27 August 2014) - PUC plans to borrow $10 million to address Sault Ste. Marie's aging electric utility infrastructure.
Borrowing will provide the leverage to complete capital works without increasing rates beyond what has already been announced or approved.
The $10 million will add to PUC's ongoing efforts to upgrade the city's electrical distribution grid including replacing poles, switches and substations.
"Over the past decade we have been working to gradually increase the amount of infrastructure renewal done each year. This increasing annual investment in the electric distribution system will provide long -term tangible benefits for PUC customers." says, PUC President Dominic Parrella. "In 2013 thirty-five percent of power outages in the city were due to the failure of aging electrical equipment such as switches and substation equipment. An investment like this will lead to a more reliable electrical system" says Parrella.
"We must be proactive in addressing the issues associated with the city's aging electrical system or there will be growing problems in supplying this essential service to our customers", said Parrella.
The PUC president also said that fifteen electrical substations will need to be replaced over the next 20 years at a cost of approximately $3 million each.
Ontario's regulated electric distribution rates are not structured to cover all capital costs annually for electric utilities across the province. The regulated rate structure is designed by the Province to include borrowing in order to finance capital needs each year.
"We understand our customers are concerned about rates." says Terry Greco, Vice President of Finance. "This investment in the electrical distribution system falls within the current distribution rates approved by the Ontario Energy Board." says Greco
More information on this capital funding request can be found by visiting www.ssmpuc.com.
*************************