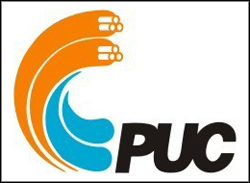 The Ontario Energy Board (OEB) is conducting an investigation into the use of Sensus smart meters by utility companies in the province, after Saskatchewan took a particular model of the Sensus smart meter out of service.
It is thought that particular model may have been responsible for eight fires to Saskatchewan properties.
So far, the OEB has said no fires have been linked to Sensus smart meters in this province.
The OEB investigation comes after the provincial NDP urged the governing Liberals to look into the matter.
4.8 million residences and small businesses in Ontario have smart meters, as authorized by the provincial government, but it is up to each provincial utility as to which brand of smart meter to use.
"The smart meters we've put in are Sensus meters, Sensus has done a huge proportion of the meters all over the province and North America," Dominic Parrella, Sault Ste. Marie PUC president, told SooToday.com.
"The Sensus meters we've put in appear to be a different model."
"We're still investigating, but our model doesn't appear to be the same as the one causing the problem out west," Parrella said.
"We're in touch with Sensus to verify that, and we're also in touch with the OEB to respond to their request, as they are asking all utilities to advise them on how many meters there are out there of that type."
Parrella said the OEB is not suggesting replacement of any meters at this point, but rather to see how many potentially dangerous Sensus meters there are in place.
It is thought by the OEB that the eight Sensus smart meter fires in Saskatchewan may have resulted from the installation process.
Parrella agrees.
"Our understanding is it's an issue with the method of installation rather than the meter itself."
Sensus has suggested the fires may have been the result of water leaking into the meters.
"We've installed over 33,000 Sensus smart meters between 2009 and 2011 and to date we have not had any of the problems of the nature they've reported in Saskatchewan," Parrella said.
"About 90 percent to 95 percent (of the smart meters installed by the PUC) are manufactured by Sensus. The remaining meters are manufactured by either Elster or GE," stated Giordan Zin of PUC public relations and communications in an e-mail response to SooToday.com.