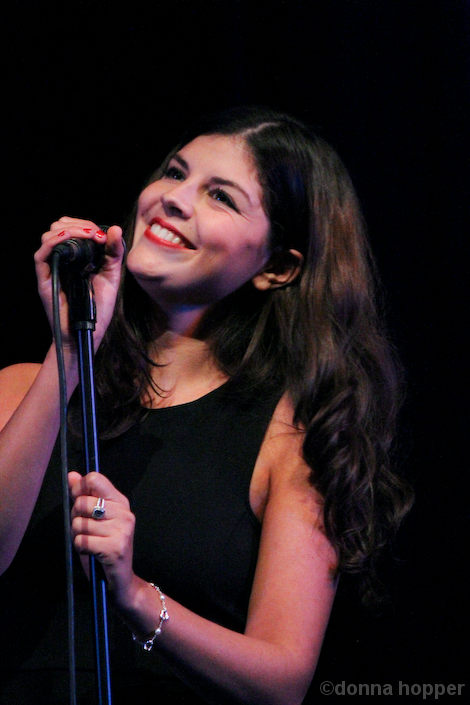 It was three years ago when the charming Canadian jazz songstress, Nikki Yanofsky, graced the Algoma Fall Festival stage.

She was just 15 years young then, and of that event, SooToday.com wrote: "It was a beautiful performance that would likely make Yanofsky's idol, Ella Fitzgerald, smile with pride. And maybe slightly jealous, because Nikki can scat like nobody's business!"

Yanofsky's Fall Festival opening performance last evening at the Kiwanis Community Theatre Centre was a stunning repeat of that beautiful 2009 Sault debut, although a few things have changed for her since.

Her 2010 release, Nikki, reached No. 1 on the Canadian jazz charts and was certified gold, she's been awarded the Allan Slaight Award by Canada's Walk of Fame, her DVD Live in Montreal was certified gold, in 2011 she performed On A Clear Day You Can See Forever with Herbie Hancock during the MusiCares Person of the Year award honouring Barbra Streisand, and she met Paul McCartney as he was doing a headstand in an L.A. hotel gym.

She's also traded her funky Converse high tops for styling black heels, and her black nail polish for classic red.

But what really counts - her astounding vocal command - remains intact and unfaltering.

Upcoming 40th Anniversary Algoma Fall Festival performances include Emilie-Claire Barlow and the Dave Young Quintet on October 19, La Bottine Sourlante on October 27, and Jian Ghomeshi on November 3.

For complete Festival details and ticket information, please click here.