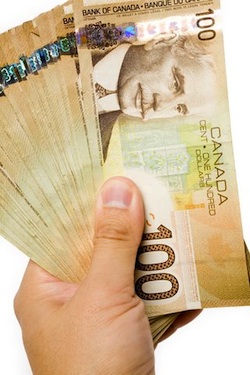 NEWS RELEASE
NORTHERN CREDIT UNION
*************************
Northern Credit Union wishes families a healthy financial New Year

Tips for starting 2013 on the right fiscal foot

SAULT STE. MARIE (January 7, 2013) - The start of a new year marks a time when people resolve to get a better handle on many areas of their lives, including finances. The following tips will help families make 2013 a year to lay the foundation for a financially healthy future:

Make a budget.
While creating a budget certainly is not the most fun, it is vital to keeping financial houses in order.
Rather than viewing a budget as a burden, try to see it as the gatekeeper to possible dreams.

Be prepared for emergencies.
Everyone needs an emergency fund, otherwise known as a three-month cushion.
This fund should have enough money to cover a job loss or accident that could result in reduced income for an extended period of time.

Start investing.
Saving just $10 a month can allow the purchase of inexpensive quality stocks or mutual funds, one share at a time.
Start making these incremental contributions to a Registered Retirement Savings Plan (RRSP), Tax Free Savings Account (TFSA), or other investment options.
As long as people are in it for the long haul,investments will pay dividends.

Simplify finances.
Finances can be complex and intimidating, and therefore tempting to ignore.
This year, make a point of simplifying personal finances. Start by going paperless and paying bills automatically online.
Simplify the savings process with an automatic transfer every payday. Funds will start accumulating more quickly than expected.

Turn daily tasks into teachable moments.
Start to involve family members of all ages in daily activities such as grocery shopping, vacation planning or paying bills.
This is a great way to introduce practical ways to save and budget money.

Let the kids manage their own money.
Providing an allowance or encouraging teens to find a job will provide practical experience with budgeting earnings and prioritizing wants versus needs.

Use mistakes as learning opportunities.
Your family probably won't adjust to new money habits immediately.
It will take some time, but don't forget that mistakes can be used as a learning opportunity on how to make better financial choices.

Finally, remember that financial literacy is a long-term goal.
There are many ways to learn more about personal finance.
The more knowledge people have, the more comfortable they will be with the tools to achieve financial and personal goals.
Good financial literacy affects many aspects of family life, including your ability to invest in the future, save for education and plan for retirement.
Practicing good money habits as a family will help transition day-to-day choices to long-term thinking.

For more tips on how to make 2013 a financially healthy new year and for Northern Credit Union's New Year's Money Map budgeting worksheet visit here or any Northern Credit Union branch throughout January.

Northern Credit Union is a full-service, locally-operated financial institution, offering personal and commercial banking and financial planning expertise to more than 50,000 member shareholders.
Serving 23 communities in northern and eastern Ontario, Northern is committed to educating members in financial literacy and providing tools to achieve financial goals.
For more information, please visit here.

*************************