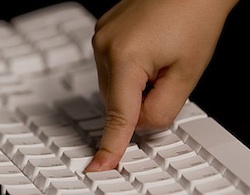 NEWS RELEASE
SAFETYLNYX
*************************
SafetyLynx announces its official launch in Sault Ste. Marie, Ontario.
This introduction of fully interactive Health and Safety Management System Software is very exciting news for the Sault's small to medium sized businesses because it offers a whole chest of Management and Supervisor level tools, providing critical health and safety information when and where it is needed.
SafetyLynx is able to offer small to medium sized businesses the same access to resources that multimillion dollar organizations have has been the focus of this innovative company.
The brainchild of Mr. Robert Ryckman (Bob), SafetyLynx has deep roots in Sault Ste. Marie where Bob grew up and in turn raised his own family, owned a health and safety consulting firm, and eventually moved back to after traveling the world as a foremost expert in health and safety management systems.
Working alongside the incredible people at the Sault Ste. Marie Innovation Centre, Bob has been able to realize his dream of making health and safety excellence available to small businesses through the development of SafetyLynx which will provide simplified approaches for small to medium sized companies.
"Health and Safety is no longer something you have to consider in business. It is business," says Ryckman. "Most companies know that to access a first class health and safety system, you have to have the resources available to do that. It's not always possible. This program allows the entire company to get involved with health and safety, it makes it easier to understand and more importantly, easier to make health and safety actually work for everyone."
Bob's active involvement with the Soo community through local, provincial and federal health and safety initiatives, as well as being the Adjunct Professor for the Occupational Health and Safety Management course at Algoma University, has placed Bob at the forefront of health and safety education and development for more than 40 years.
The introduction of the CoR (Certificate of Recognition) program has seen an incredible push for the Soo to become one of the leaders in health and safety on the jobsite.
Bob recently led the team responsible for Mike Moore Construction's (MMC) CoR Certification.
Bob's daughter, Erin Ryckman, has taken over as the Safety Director for MMC after Bob retired in 2013.
There's a passion for health and safety that is generational in the Ryckman family.
SafetyLynx also provides a way for companies to input and up-share information across a cloud based system that is accessible from anywhere, any time that you have access to the internet.
The latest technology and the most current health and safety laws have been included in this system and all maintenance and upgrading of the information on the system comes at no extra charge.
Everything is accessible to everyone who needs it, while all of the organization's confidential information is protected.
SafetyLynx provides all of the necessary tools, templates, examples, forms every company needs, as well as a "Getting Started" module and a fully interactive "Unexpected Events" module that contains walk throughs for just about every situation that could arise on the jobsite from a Ministry of Labour inspection to injury to reporting incidents.
The "Investigation" module is pivotal when it comes to the small to medium sized businesses being able to track information and implement changes by assigning accountability and determining root causes of incidents on site, and the "Statistics" module create reports that are easy to read and give a snap shot of the organization's performance with relevant and tailored information for each person looking at it.
Several other modules that contain crucial information are also included for every single company using this software.
"We want the forgotten companies," Ryckman states. "Small to medium sized companies are expected to comply with the same standards as these huge million or billion dollar a year organizations. Small to medium sized businesses have everyone in their organization wearing a dozen different hats to make sure every dollar spent counts. I know that. I get that. And I designed this system to help everyone compete at the same level."

For more information, please visit www.safetylynx.ca.
*************************