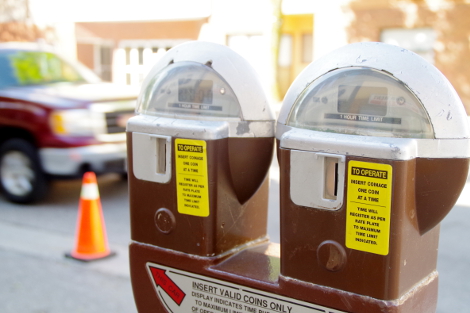 Get ready to say goodbye to traditional parking meters on Queen Street.
Well, on parts of it anyway.
Staff are to begin work this week on the installation of new 'pay and display' machines, which will replace 75 traditional coin-operated meters on a portion of Queen Street East stretching from East Street to Dennis.
Fifteen of the new machines are to be installed this summer, with a handful going on March Street.
Don Scott, manager of transit and parking for the city, said the city hopes to have them up and running by mid to late August, as soon as staff are trained on the new software and bylaw officers have been trained to help the public with the new system.
Motorists will be able to pay via coins, or by debit or credit card and receive a paper ticket that is to be displayed on their vehicle's dashboard.
Scott said the new system should mean less work for city staff when it comes to collecting money from the meters, and convenience for the public who will now be able to use the same parking slip if they move their car to another spot within the area covered by the new machines.
"With the current parking meter setup you can't do that," he said.
The city has just under 500 parking meters in the downtown area.
Scott said each of the new meters costs roughly $10,000 including installation.
He said the old meters along Queen will be removed and kept for spare parts for remaining meters.
Parking rates will not change with the introduction of the new system, Scott said.
(PHOTO: Parking meters like these, pictured on Queen Street East on Thursday, will be removed this summer to make way for a 'pay and display' system. SooToday.com/Michael Purvis)