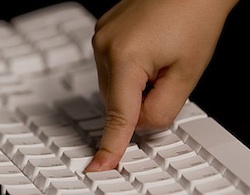 A successful Sudbury program that enables young adults with developmental disabilities to pursue their maximum potential will open in the Sault this summer.

The Adult Enrichment Center opened last year in Sudbury and is planning on opening a Sault Ste. Marie location this June.

The community-based centre focuses on young adults who have a developmental disability, most of those who use the facility are on the autism spectrum.

It has been so successful, a second location in Sudbury is being opened this May, as well as the Sault location soon after that.

"It's getting full already in the Sault," said Joanne Bouchard, founder and director of the centre.

Once someone with a developmental disability reaches adulthood, the programs and funding available to support them and their families is much harder to come by, said Bouchard.

Most are able to go to school until age 21, but after that Bouchard said many are on their own.

The centre offers a place to continue their academics and continues to teach life skills.

Programs are individualized, and can include sports and recreation, academics, computer skills, arts and crafts as well as cooking cleaning and personal hygiene, among others.

"We focus on their strengths instead of their disabilities because they have so much potential," she said.

When they arrive at the centre, the staff ask the family and young adult to list their long-term, short-term and on-going goals.

"The majority ask to continue to socialize with life skills and continue their academics," she said.

Bouchard added families shouldn't hesitate to apply for funding for young adults with developmental disabilities from organizations such as Developmental Services Ontario, which can take years to materialize.

"What happens is, when they get to age 18 and are done school and then the families are like 'what now?'"

Bouchard said she has seen families waiting 20 years to receive funding.

The location for the Sault location has been narrowed down to to three locations, Bouchard will announce the final location when she is in the Sault for an information session in May.
(STOCK PHOTO)