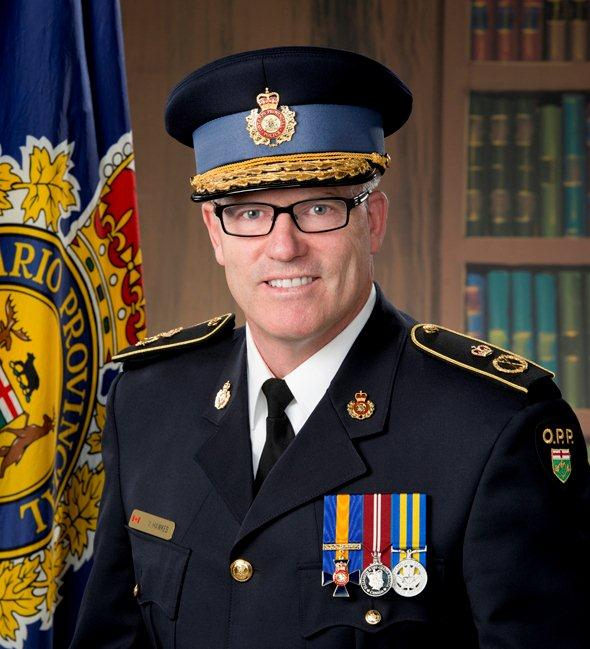 NEWS RELEASE
ONTARIO PROVINCIAL POLICE
*************************
Vince Hawkes to be appointed OPP Commissioner
Will take command on March 29
ORILLIA, ON - Ontario Provincial Police (OPP) Deputy Commissioner Vince Hawkes has been chosen to replace retiring Commissioner Chris Lewis.
"I am excited about the new challenge and humbled by the responsibility," said Hawkes. "I will do my best to lead this fine organization forward with the vision and courage demonstrated by my predecessors."
Originally from the National Capital Region, Deputy Hawkes joined the OPP in 1984 and served in a variety of progressively responsible roles.
He is currently the Deputy Commissioner for Field Operations and is responsible for the operational activities of five OPP Regions, as well as the Aboriginal Policing Bureau and approximately 4,500 personnel.
Well known and respected both within the OPP and the broader Canadian and international police sector, Deputy Hawkes brings a wealth of experience to his new role and, having worked closely with the outgoing Commissioner, will provide important continuity of leadership for the organization.
"Having worked closely with Vince over many years, I know the OPP will be in good hands after I retire. I join many others in congratulating him on this very well deserved appointment," said retiring Commissioner Chris Lewis.
The OPP is one of the largest deployed police forces in North America with over 9,000 civilian and uniform employees who provide a variety of specialized provincial policing services and municipal policing services to 324 communities.
*************************