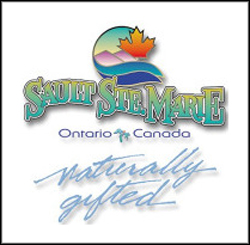 NEWS RELEASE
CITY OF SAULT STE MARIE
***************************
The Sault Ste. Marie Municipal Heritage Committee is pleased to announce Blue Forest Ventures and Riversedge Developments, as the recipients of the 2013 Municipal Heritage Committee Heritage Award.
This award is presented annually by the Corporation of the City of Sault Ste. Marie in recognition of contributions to the preservation, restoration and enhancement of the city's heritage resources.
As part of the process of redeveloping the property of the St. Mary's Paper Inc., Blue Forest Ventures Inc. and Riversedge Developments has preserved five of the historic buildings on site, only one of which, the Administration building, is designated under the Ontario Heritage Act and thus protected from demolition.
The redevelopment of this site, now known as Mill Square, will encompass all five historic buildings and it is intended that these buildings will become functioning components of a mixed use residential and institutional complex.
In addition, the City of Sault Ste. Marie is in the process of developing a wider plan for the "Canal District", an integrated urban revitalization plan that includes Mill Square and the historic Sault Ste. Marie Canal.
These historic buildings are part of the Clergue industrial empire that dates back to the early 19th Century.
The preserved buildings are among the finest examples of the Richardson Romanesque style of architecture in the Province.
For their determination in preserving these historic buildings and planning for their adaptive reuse, congratulations to Blue Forest Ventures Inc. and Riversedge Developments on receiving the 2013 Sault Ste. Marie Municipal Heritage Award.
The award will be presented at the February 18 City Council meeting.
***************************