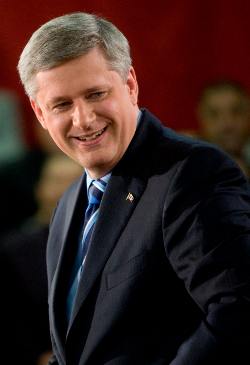 NEWS RELEASE
THE PRIME MINISTER'S OFFICE
*************************
OTTAWA - Prime Minister Stephen Harper today issued the following statement on the eve of the Year of the Horse:
"Laureen and I would like to extend our best wishes to the many Canadians of Chinese, Korean and Vietnamese descent, as well as to all others here and around the world, who are celebrating the Lunar New Year.
"Lunar New Year is a time to get together with family and friends and count the many blessings we have enjoyed in the past year, and to look forward to the year ahead with hope and determination.
"During this exciting time, Canadians will have the opportunity to share in the vibrant traditions that characterize Lunar New Year celebrations, including colourful parades and the distribution of 'Lucky Pockets.'
It is also a time to recognize and appreciate the immense contributions made by our Chinese, Korean and Vietnamese communities to our country's ongoing success and prosperity.
"Once again, we offer our warmest wishes to all of you for a healthy, happy and prosperous Year of the Horse."
*************************