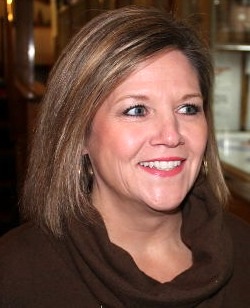 NEWS RELEASES
ONTARIO NDP COMMUNICATIONS
ELEMENTARY TEACHERS' FEDERATION OF ONTARIO
*************************
Families need to see results, not vague promises: Horwath
QUEEN'S PARK – Andrea Horwath, Leader of Ontario's New Democrats, responded to today's Throne Speech by saying the government needs to deliver results for families if they want New Democrat support for the coming budget.
"Families are feeling squeezed by tough times. They want government action that creates jobs, improves health care and makes life affordable while we balance the books," said Horwath. "This Throne Speech has a lot of promising talk, but unless we see action in the coming budget, we won't be able to support it."
Horwath said the government's Throne Speech was vague and lacked details or concrete plans to create jobs for youth, crack down on corporate tax loopholes, make auto insurance more affordable, and guarantee wait times for patients waiting for home care.
"Families need to see results in the upcoming budget or the government will not be able to rely on New Democrat support," said Horwath.
*************************
TORONTO (February 19, 2013) - The Elementary Teachers' Federation of Ontario (ETFO) welcomes the approach of Ontario's new government toward building respect with its partners and building a society of inclusion as articulated in the Throne Speech.

"We look forward to working with this new government and appreciate the respect it has voiced for its partners in public services, including teachers," said ETFO President Sam Hammond. "While this commitment to respect is important, it will be the actions of the government that demonstrate what that really means.

"We are pleased that the government will continue the roll-out of full day Kindergarten across the province so that all children will have equal opportunity to get the best start in life.

"ETFO has repeatedly said that critical thinking, creativity, and a broadening of emphasis beyond numeracy and literacy to include science, math and technology is key to student success. The Throne Speech identified that as an education priority."

"The aspect of inclusion that was spoken of throughout the Throne Speech - from Aboriginal needs to building opportunities for those of all incomes, abilities, and new Canadians - sets an important example," added Hammond. "These issues of equity and equality of opportunity are important cornerstones of what we teach in our classrooms. That teaching is key to building a more inclusive society for all Ontarians."

The Elementary Teachers' Federation of Ontario represents 76,000 elementary public school teachers and education professionals across the province and is the largest teacher federation in Canada.
*************************