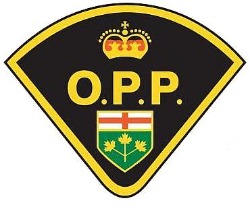 NEWS RELEASE
ONTARIO PROVINCIAL POLICE
*************************
On Tuesday April 8, 2014 at 12:24 p.m., officers from the East Algoma Ontario Provincial Police (OPP) detachment responded to a single motor vehicle collision east of Desbarats on Highway 17 near Deplonty road.
There were four occupants in the vehicle, three of which were transported to the hospital and later released.
The fourth occupant of the vehicle, Jose Cabral, age 70, of Thunder Bay, Ontario was a passenger in the vehicle and was pronounced deceased at the scene.
Officers from the OPP Technical Traffic Collision Investigation (TTCI) and reconstructionists were at scene assisting in the investigation which is still ongoing.
*************************