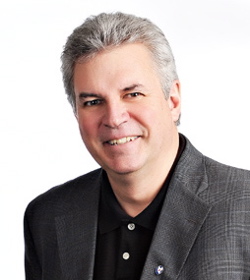 NEWS RELEASE
BRYAN HAYES, SAULT MP
*************************
Unfortunately, there have been a lot of rumors and misinformation spread about federal health transfers by those with a political motive to confuse the facts.
As the Member of Parliament for Sault Ste. Marie, I would like to take this opportunity to correct a statement made in yesterday's SooToday.com article Health-care Workers Tell the Government How They Feel, specific to $641 million being taken away by the federal government in transfer payments to Ontario.
That statement is misleading.
To set the record straight, $641 million was provided as a Temporary Transfer Protection Program to help the provinces with the economic impact of the recession.
It ensured that total transfers to a province would not decrease from the year before.
Ontario knew this program was temporary.
Our Government is committed to a publicly funded, universally accessible health care system founded on the principles of the Canada Health Act.
In 2011, our Government announced a major new investment in health care, and committed to continued growth in health transfers to the provinces and territories.
Our plan has provided record growth to all provinces, including Ontario, and these transfers will continue to grow by 6 percent every year for the next three years - not 3 percent as reported in yesterday's SooToday.com article.
These record transfers are providing long-term, stable funding so that our health care system is there when Canadians need it.
To ensure health funding for the provinces continues to grow in a sustainable way, transfers will grow in line with the economy starting in 2017 and are guaranteed to increase by at least 3 percent.
In 2014-15, our Government will provide Ontario with $12.33 billion through the Canada Health Transfer – an all-time high.
Not only that, but this is more than $4.6 billion (a 60 percent increase) than under the previous Liberal government.
Our Government is working with all the provinces and territories to ensure the healthcare system is sustainable and delivering the care that Canadians need.
In addition to transfers being at an all-time high, we are also funding nearly 13,000 health researchers across Canada, and investing roughly $1 billion every year for health research.
Unlike the previous Liberal Government which gutted healthcare funding, we have increased healthcare funding to historic levels.
Through record transfers and significant investments in research and innovation, we are supporting all provinces and territories in delivering the quality of care that Canadians expect.
*************************