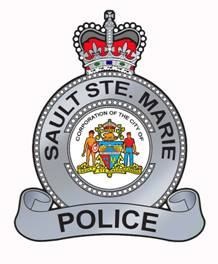 Earlier today, SooToday.com received the news release below from city police who were attempting to assist an out-of-town man in finding his long-lost sister.
Readers have since pointed out that a death notice for a woman matching the sister's name and approximate age ran recently in our obituary section.
Police inform us they are currently checking on that information.
*************************
The Sault Ste. Marie Police Service is looking for the assistance from the public in locating a former resident of the city.
Back in March, Deputy Chief Kates received a phone call from a male looking to find his sister.
The male and his sister lost contact many years ago.
He is 74 years old and is hoping to reconnect with her.
The sister's name is Mildred Irene Wilson and she would be 85 years old.

If she has remarried, Wilson is her maiden name, and it is believed she may have lived on Pine Street at one point.
Anyone with any information is asked to contact Staff Sergeant Jane Martynuck at 705-949-6300 ext 333 or email her at j.martynuck@ssmps.org.
*************************